Sometimes when I'm craving Hong Kong cafe style food, I end up driving all the way to the Monterey Park/Alhambra area. It's not convenient, but I've got some favorites there and the price is right. It helps make up the difference for the time I spend driving.
Anyhow, I go to the plaza where A&J Restaurant is located a lot because of Taiko. I never really bothered to try any of the other restaurants there because I only went there when I wanted sushi. But every time I went to sushi, A&J was packed as well. It looked like a popular place to eat at, so I decided to give it a shot.
They've got a wide variety of food for a good price. Don't let the picture of the menu fool you though, there aren't 155 items – it just starts at 101. Still, 55+ items is a huge selection. Like any other Asian restaurant, ordering and food service is prompt, but don't expect to be able to hail down a waitress any other time unless you're equipped with flares and do the Nicholas Cage pose a la The Rock. You know what I'm talking about.
A&J Restaurant – Irvine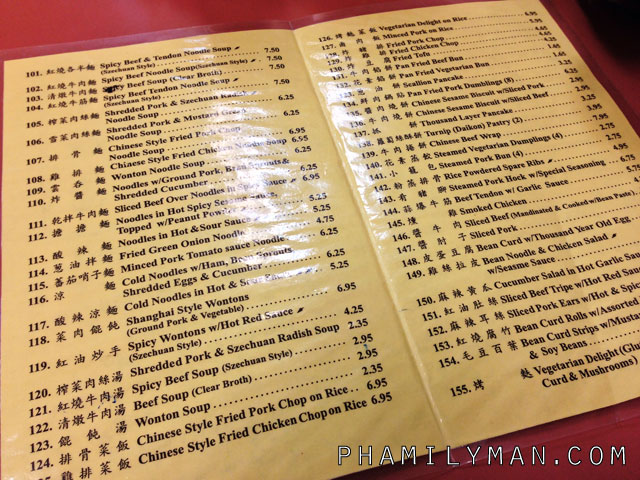 The menu. Plenty of cheap food.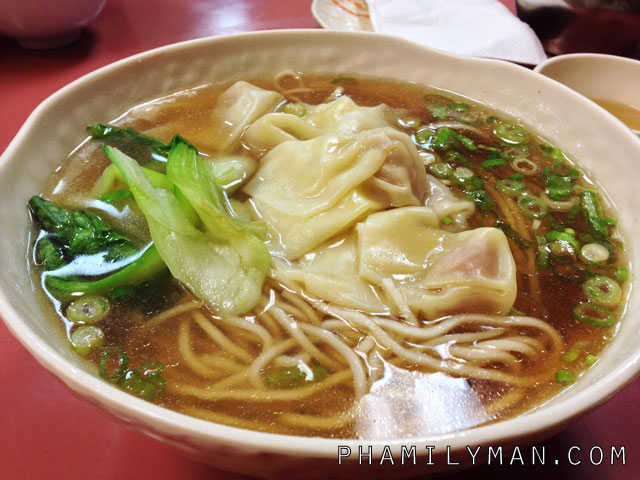 It's Wontons, Noodle, and you guessed it…Soup.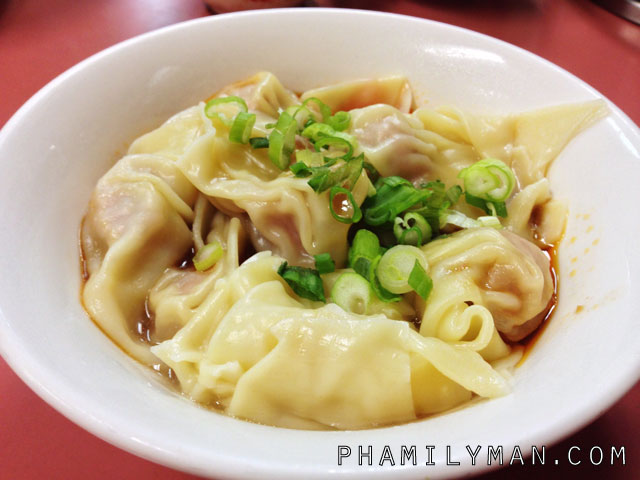 I didn't think these Spicy Wontons were spicy at all. I like the ones at Mama's Lu in Monterey Park better.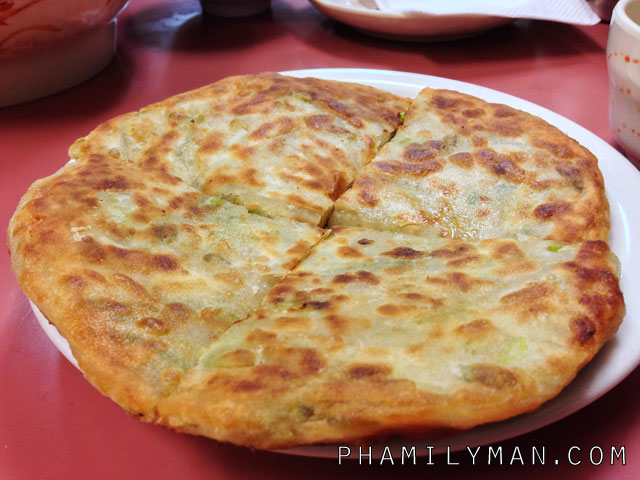 Scallion Pancake. This one was a little doughier than I like. It should be a little more flaky.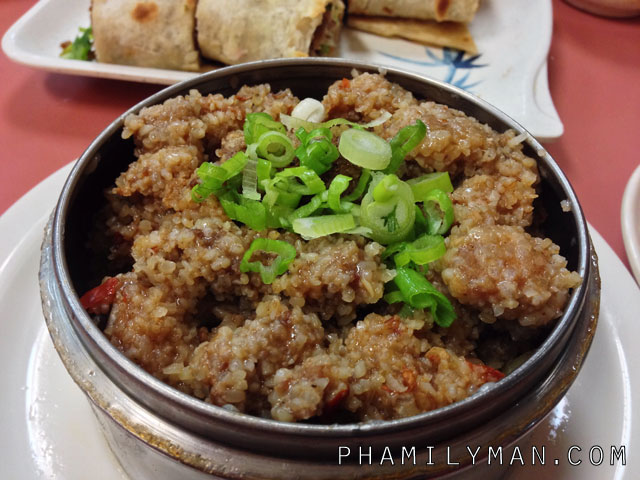 Rice Powdered Spare Ribs. This one was new to me. It's basically little riblets coated in broken rice.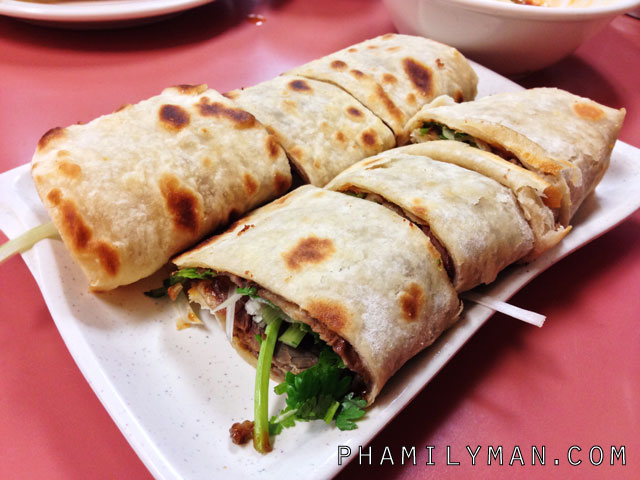 A Beef Roll. I wish it was served warmer, but it's a good dish.