I've been to this BJ's a few times since it first opened. It's a nice restaurant with a lot of choices and good beer. If you're into sports, they've got a bunch of TV's up on the walls for you to yell at too. However, the service here has been on a rapid decline.
If you must go here, stick to the pizza and beer.
Bj's Grill – Anaheim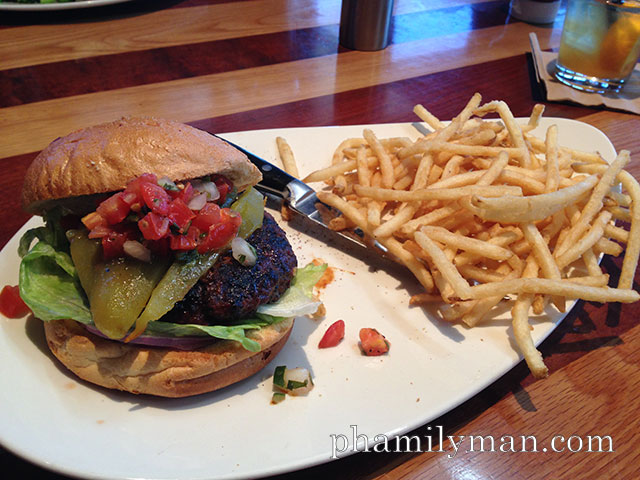 Barbeque Bison Burger. I was interested to try a burger built with a leaner meat. Having heard a lot about Bison meat on television, I gave it a shot. I should have known better than to try it at a chain for my first go-around. It was dry and pretty much tasteless. The bun was subpar and couldn't hold everything together.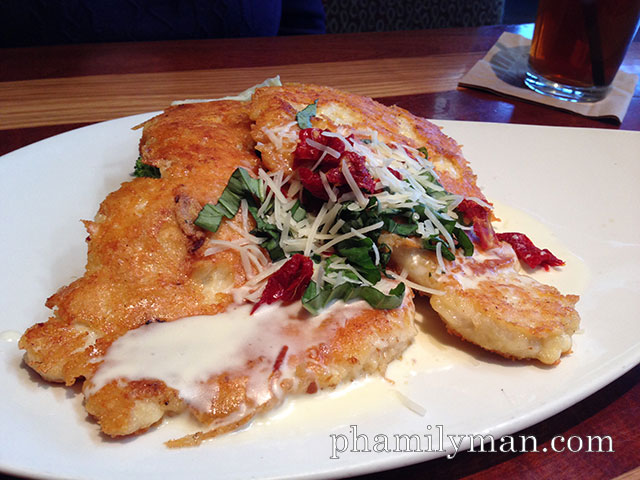 Parmesan Crusted Chicken. It's a flattened chicken breast crusted in parmesan cheese. It's got to taste good.