This little place is located in downtown Brea on Birch right across from the Bruxie. Parking is located behind the theater in the structure.
Very nice, friendly service. Good food and modern setting. They have Aperol (try an Aperol spritz), which was all the rage the last time I was in Italy. If I didn't have to work the next morning, I would have indulged. I had a glass of merlot and they were happy to substitute the glass of wine for a lemonade for Jeannie.
It was very busy when we were there, but service was still very attentive and speedy. All night I saw the Budino al Caramello being dished out. It just so happens to be their most popular dessert, but I wasn't in the mood for caramel. I'll be trying it next time I'm here.
Overall, this was a great find and a great deal for Restaurant Week. I'll be back to Bruno's again when I'm in the mood for some Italian.
Bruno's Trattoria – Brea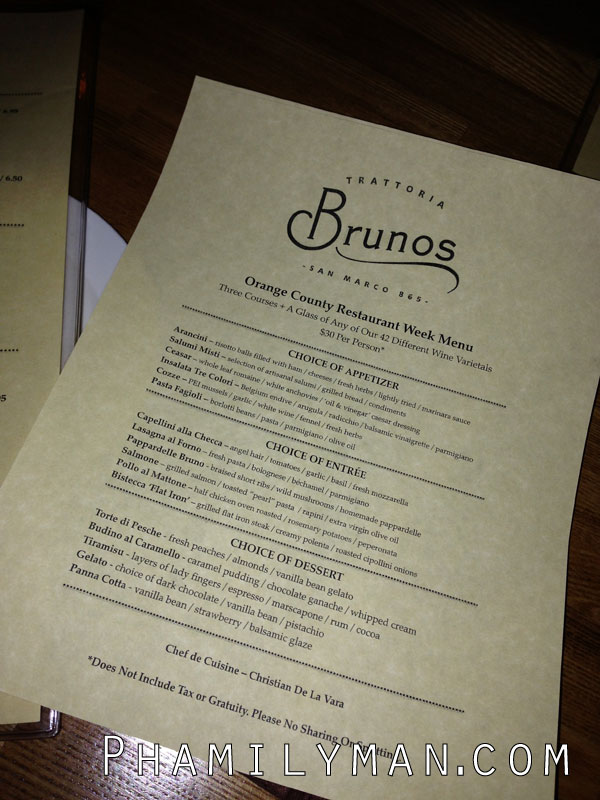 This little place in downtown Brea was a good find.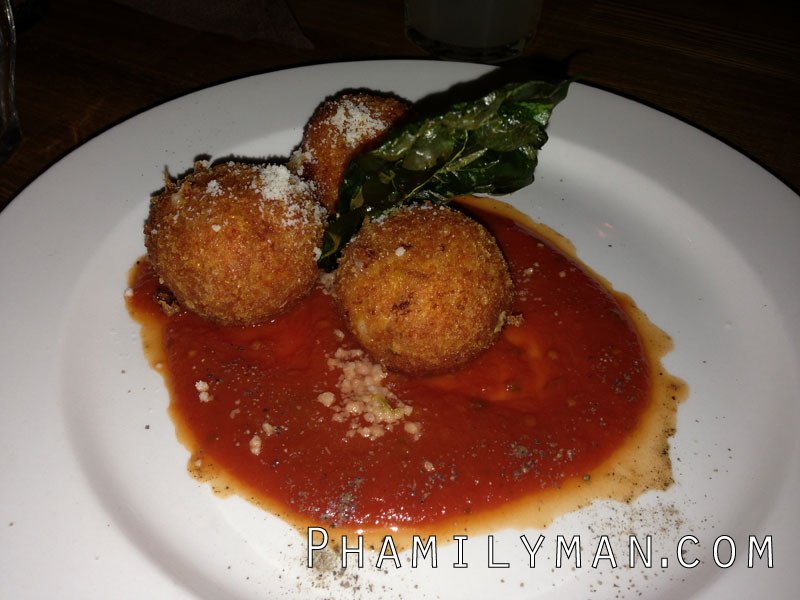 I've never seen this appetizer anywhere else before. It's a ball of risotto stuffed with cheese and bits of ham, deep fried to perfection. Kind of tastes like a fancy cheese stick, but the risotto gives it a very nice texture. I believe you get four if you order from the regular menu.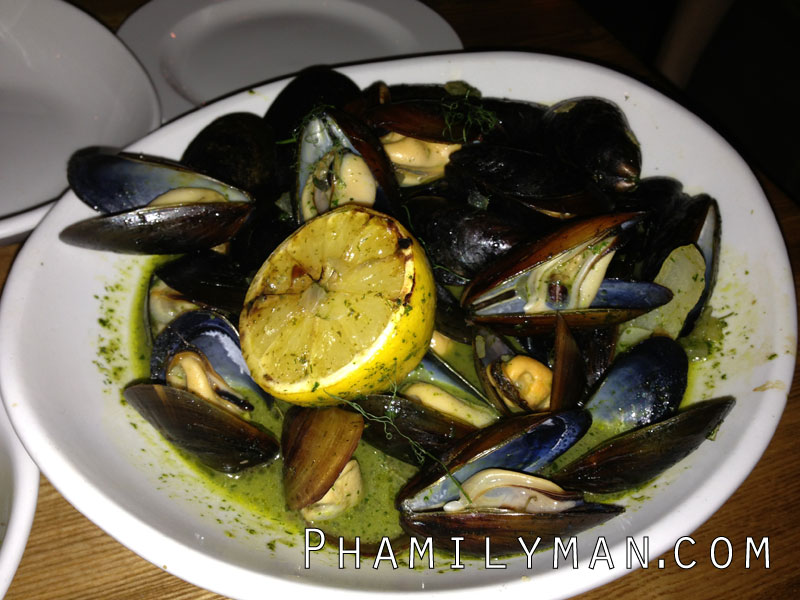 The mussels were OK. A very generous portion, enough for sharing. The server warned me that the bowl was extremely hot and I chose to ignore that warning to rotate the plate for a photo. I paid for it by almost dropping the entire dish off the bar height dining table. Ouch!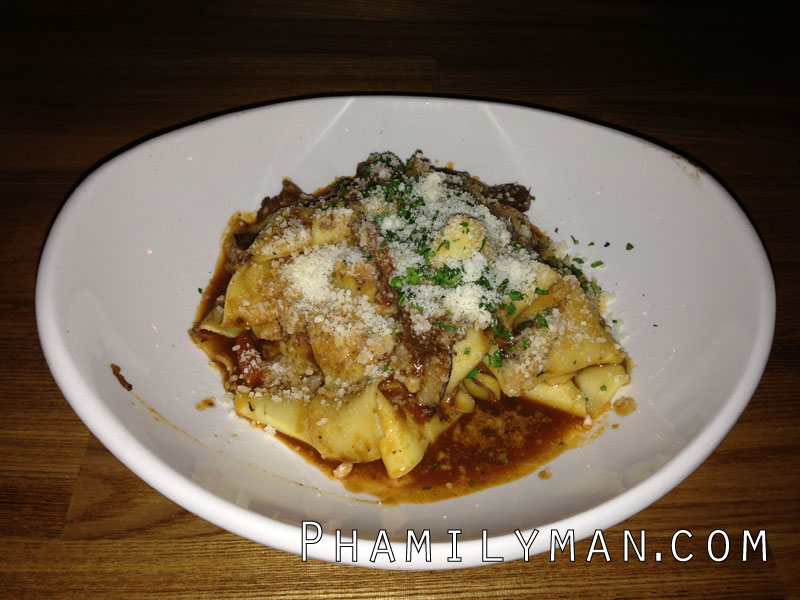 Fresh parpardelle with shredded braised short ribs. Good stuff.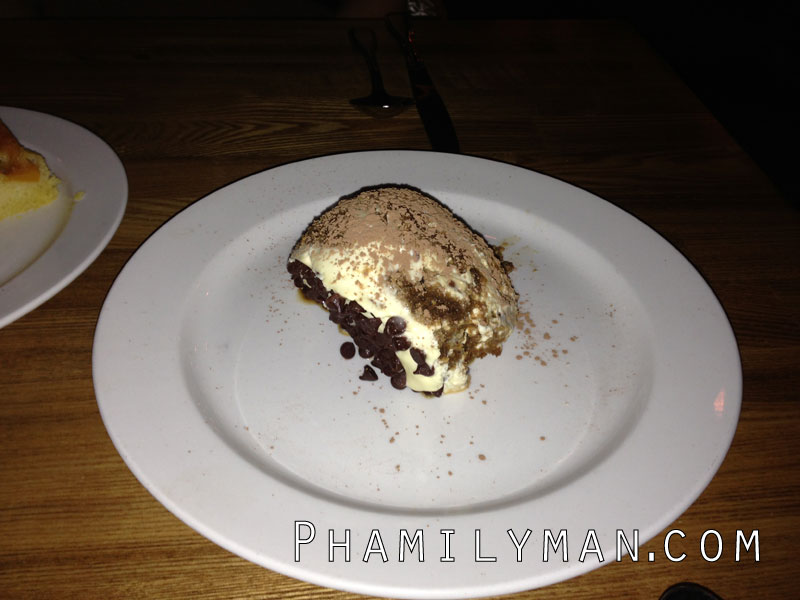 A little more sweet than I'm accustomed to, but still good. The chocolate morsels were a nice touch.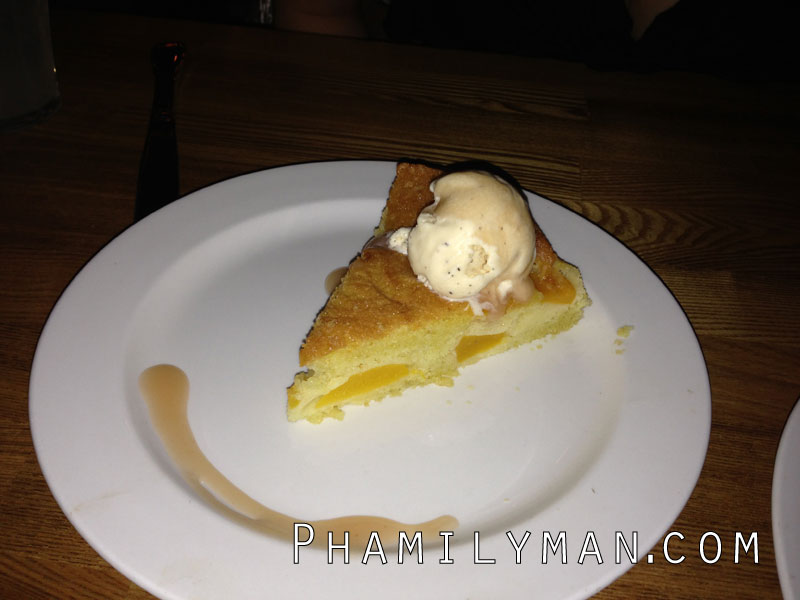 Very simple and elegant dessert. I guess there are different versions of it. i was expecting a tart filled with a creme and topped with fresh slices of peach, but this one was somewhat cake-like. Moist with a peach filled middle. Delicious.
If you're coming alone, or at the last minute and can't get a table, there is a bar on the right side of the restaurant that you can sit at and order food. The bartenders seem like a talented bunch.