I don't venture out to the LA area too often. It's mostly because I hate driving and it usually takes about an hour to get there from where I live. The only reasons I have for going is to visit friends, go to a concert, or see a show. In this particular instance, it was to have dinner with one of my best friends before he moved away for a new job.
C&O Cucina is an Italian restaurant that is loudly decorated with items from the Rat Pack era. In my opinion, associating Italian food with that particular style is very cheesy, but it doesn't really matter. I only care for the food.
They're famous for their garlic knots. It's brought out freshly made to all the tables by an employee dedicated to serving garlic knots. I forgot to take a picture of them, but they're like any other garlic knot with two important exceptions. C&O Cucina garlic knots actually have a good amount of garlicky flavor and they're baked perfectly. They let the bread develop a nice crust, giving it a nice crunch, while retaining the chewy texture on the inside.
This particular trip was the first time I have been to the restaurant with a baby. I didn't realize what was happening at first, but the hostess (without asking) took us to the tented seating area outside. There were plenty of tables inside. Before ordering, I excused myself to the restroom to wash my hands and glanced at the inside dining area. No kids. When I returned to my table, I took a look around…tables with kids. For the shameless segregation, I have to minus a few points.
Don't let that experience deter you. The servings are plentiful, the food is good, and the staff is helpful. Unless you can find street parking to the front of the restaurant, expect to be forced to use their valet service in the their little parking lot. I think they take reservations, so do that if you can. The restaurant does get very busy at night and is popular with large groups.
C&O Cucina – Marina Del Rey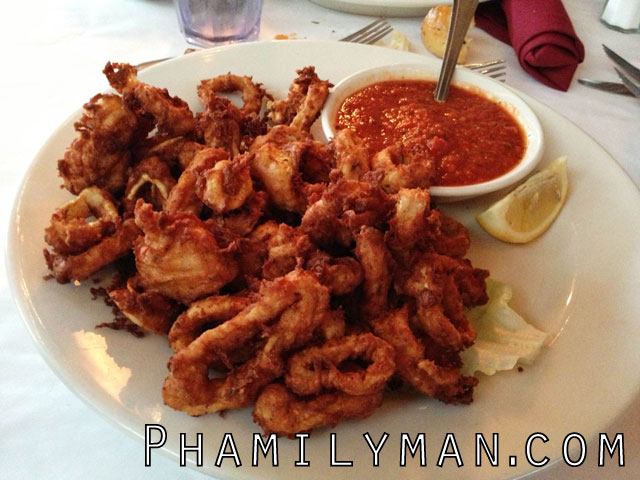 Calamari Fritti. Large cuts of calamari in a light batter with warm marinara sauce for dipping.
Gnocci Bolognese. I added sausage for additional oomph.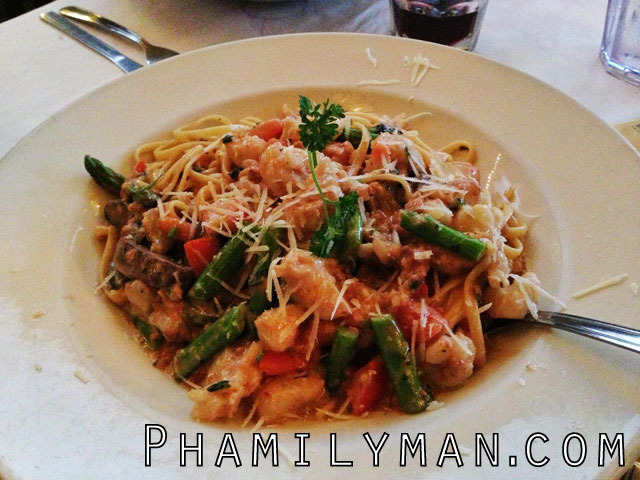 Linguini with Lobster. It's accompanied with asparagus and mushroom.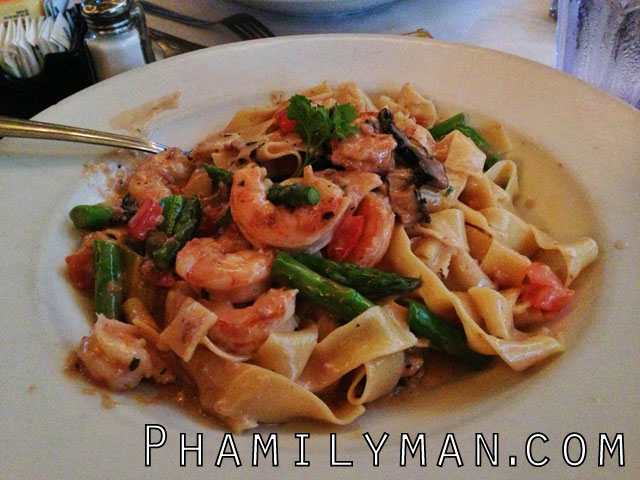 Pappardelle Shrimp. Pretty much the same thing as above, but with different pasta and a new friend from the sea.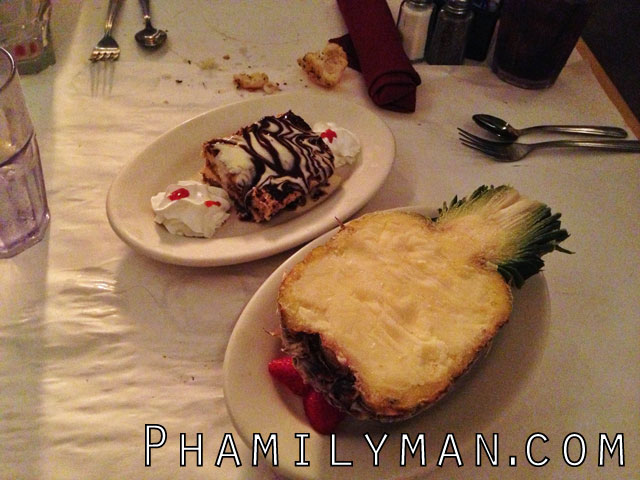 Pineapple Sherbert and Tiramisu. The tiramisu is pretty sweet and creamy. The pineapple sherbert is nice. Since it's served frozen, you have to wait a little bit before you can dig in.