You'll want to touch it. You'll want to taste it. You'll want to sink your teeth into it.
Flaky, buttery, and sweet; it's a sinful delight that you'll finish in seconds. It'll make you reach for more, and you won't even feel guilty about it. Roll up your sleeves, use your elbows…nobody is here to judge.
That's right, make your way down to Cream Pan. Expect a line. But don't worry, they'll have plenty for you.
Cream Pan – Tustin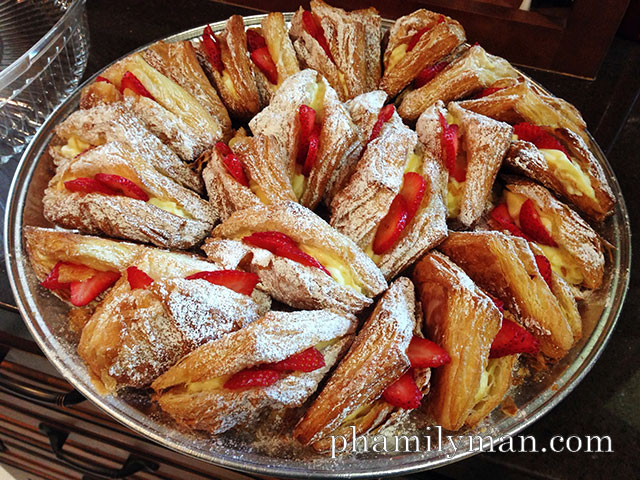 A party tray of Strawberry Croissants. Ogle as much as you like. Just don't lick your monitor.