I've driven by Flappy Jack's Pancake House in Orange more times than I can count during my travels through the 55/91 interchange. I never bothered to think twice about it because it looked like a dumpy place and I imagined the food to be similar to a Spires.
I never realized how popular this place was until I happened upon a Yelp review while looking for another restaurant and tried to go on a holiday morning. The place was packed! I was so hungry I didn't wait that time, but made it back on a less busy day. The portions are huge! The food is great and they have a huge menu with lot of choices. Their coffee is pretty potent too.
I've only been twice, but I'll be back to systematically mow through their menu. Sorry for the poor quality of the pictures. I'm still learning how to take good photos of food using my iPhone 5.
Flappy Jack's Pancake House – Orange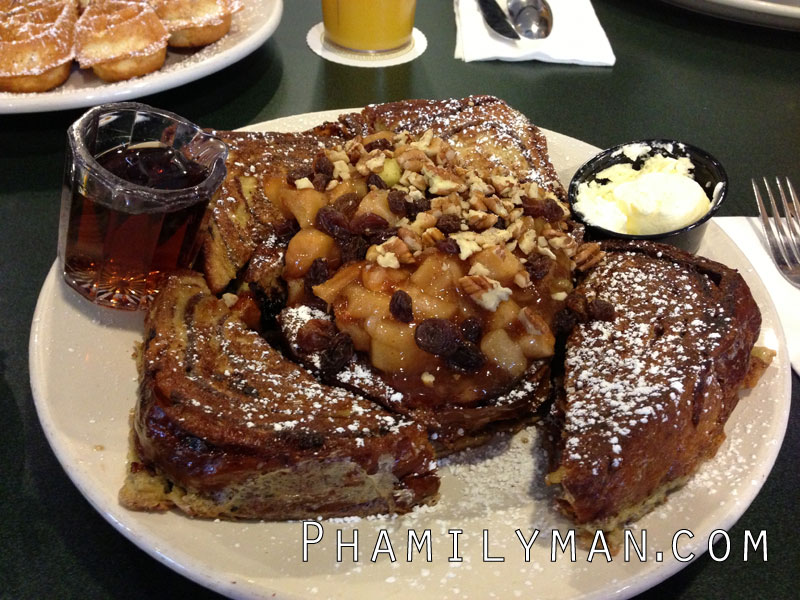 Flappy's Special French Toast. French toast made with raisin cinnamon swirl bread. It's topped with apples, raisins, and pecans.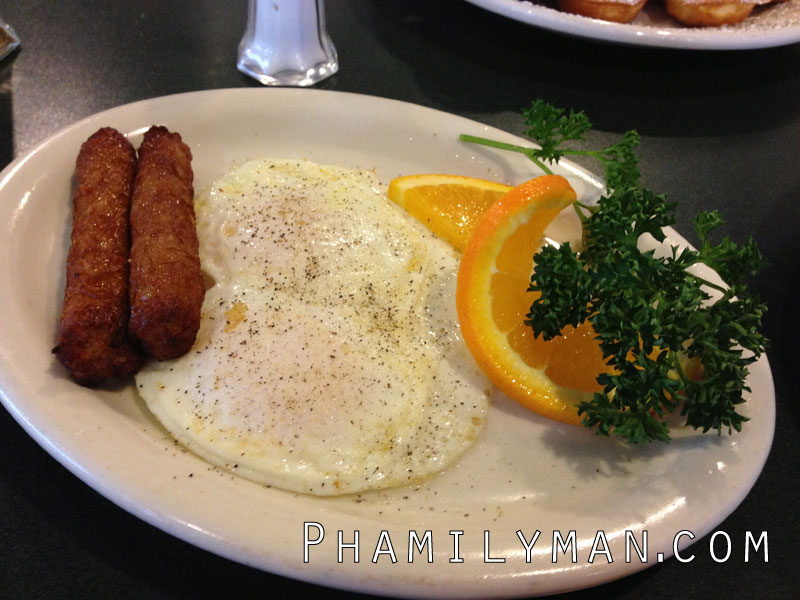 Breakfast Combo. You can make almost any entree a combo with a choice of bacon, sausage, or potatoes, and two eggs any style. This is sausage with two eggs overeasy. Beautifully cooked. I added the pepper myself before taking the picture.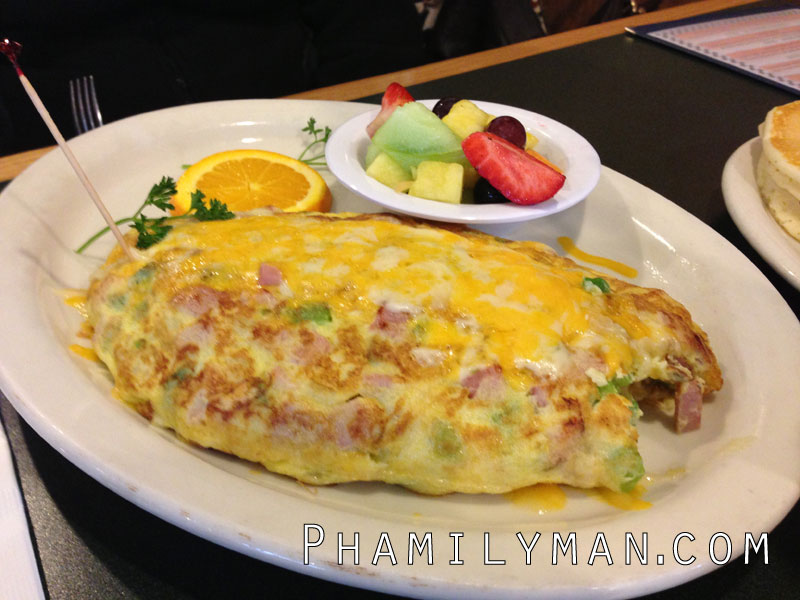 Denver Omelette. This monster is as big as a football. Choices of sides are potatoes, cottage cheese, tomatoes, or a cup of fresh fruit. You also get a choice of toast or pancakes. This combo easily feeds 2-3 people.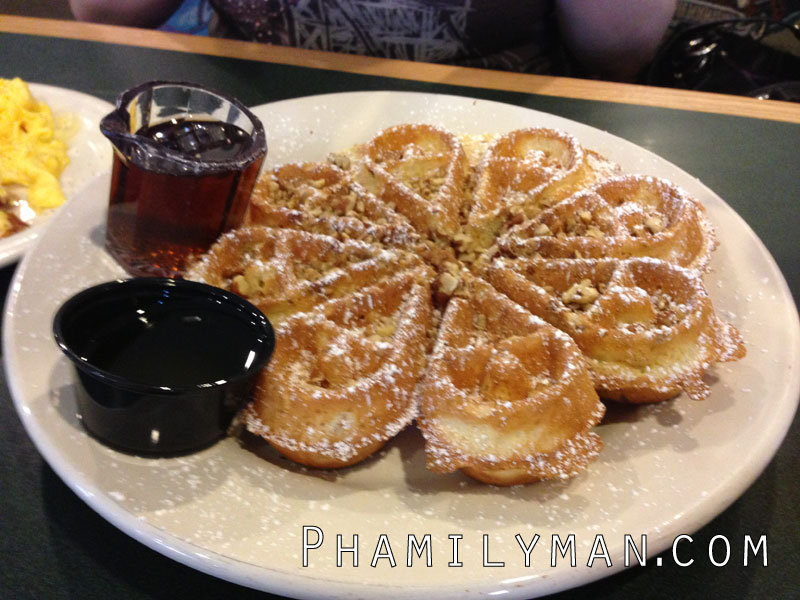 Pecan Waffle. What more can you ask for?