One night, we trekked over to Walnut to try out a hole in the wall Korean restaurant called Han Sang. This place has an interesting setup because the left side is a regular dining room and the right side is an all you can eat K-BBQ. As tempting as endless Korean BBQ sounded, we heard that there was plenty of food to be had on the dining room side.
It's a typical Asian restaurant. The interior is pretty bare bones and brightly lit. The servers are hustling to wait on both sides of the restaurant, so you won't really see them until they're ready to take your order or bring you food. Nothing to complain about…it's the famous Asian service.
Food-wise, you get a lot for your money here. Seriously, non-stop banchan service. The two of us and the baby were sitting at a table for four and we were desperate for table top space. There was literally no room on the table, especially when you consider the fact that we had to make a small buffer zone so Alyssa couldn't grab the hot griddles. You can see a glimpse of her fingers reaching over from the left side in the photo of the banchan.
OK, so the banchan is excellent at Han Sang. I didn't care for the fermented stuff, as it was somewhat strong for my tastes. It made me feel that Han Sang was a little bit too traditional/authentic for me. But if you grew up with the stuff, I'm sure you'd enjoy it just fine. I could also do without the metallic cups, but I'm just finding something to complain about. The mackerel, the minced beef, and the spicy chicken were all good.
I think I'll have to come back to try the potato pancakes and eat more steamed egg. Or better yet, I'll try out the AYCE BBQ side.
Han Sang Restaurant – Walnut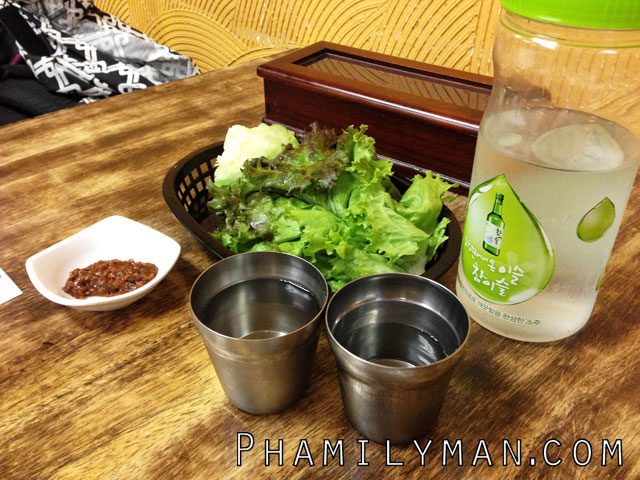 After being seated, you'll be greeted with a basket of lettuce and fermented bean paste. If you get water, it'll come in the typical Korean fashion – a plastic jug and metal cups. Gives it a nice metallic flavor…yum. The box in the background holds the metal chopsticks.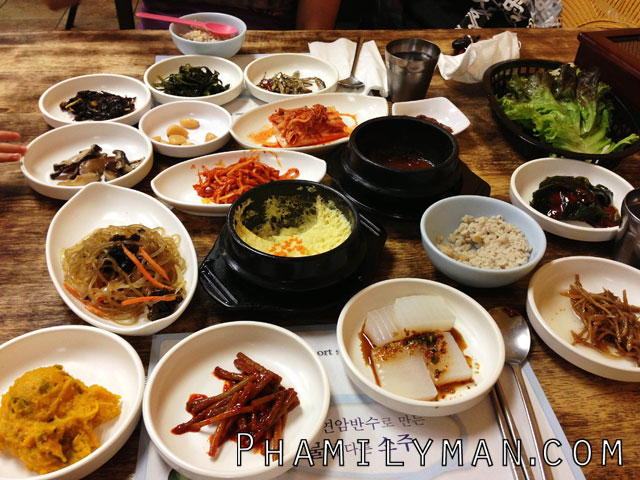 The banchan never stops coming, or so it seems. There will be plenty for you to eat.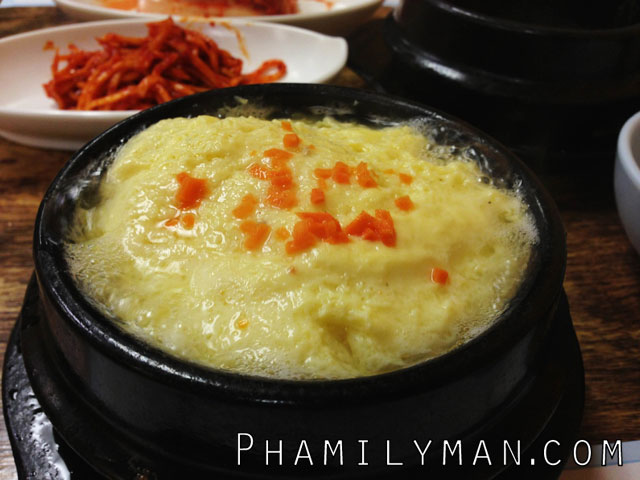 Steamed Egg. It was the first time I had it, and it was good.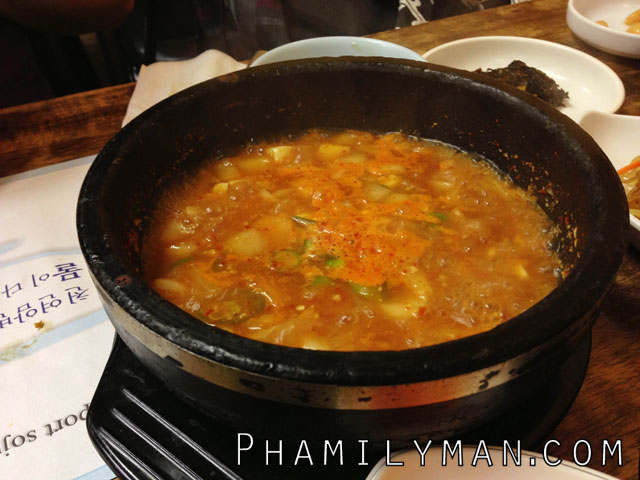 Tofu soup. This was a little bit different than the typical tofu soups I've enjoyed. They put something fermented in this and it gave the soup a strong fermenty flavor. Not my cup of tea.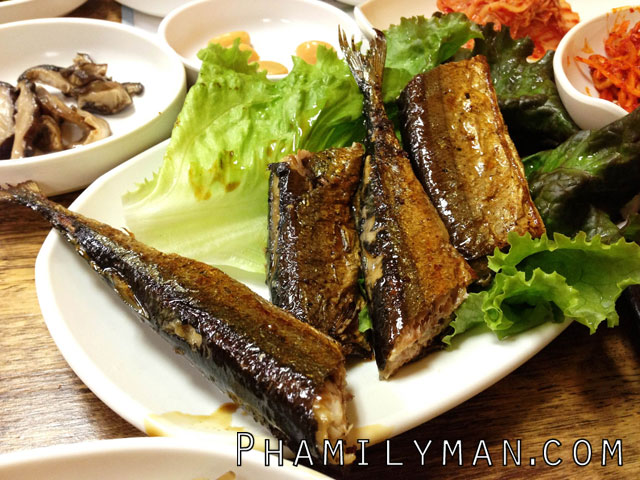 Mackerel. I believe it's pan fried.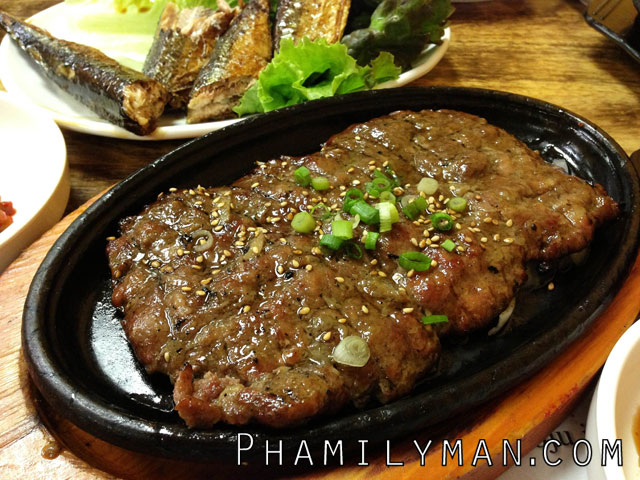 I thought we were getting short rib (kalbi), but we got this grilled minced beef. It was flavorful, but a little rubbery.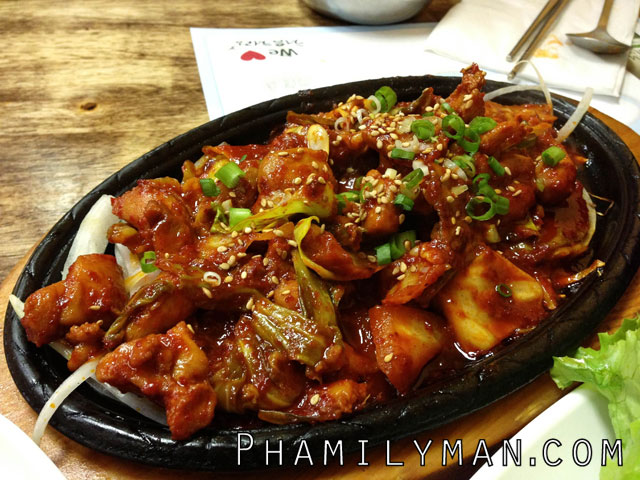 Grilled Spicy Chicken. I wish the onions were caramelized, but the dish was good.