Every once in a while I have a late night meal with my cousins. We used to go to Gyu-Kaku in Huntington Beach a lot, until the original manager went back to Japan and things got a little too hipster for us. Since then, the late night restaurant of choice has been Kappo Honda in Fountain Valley.
It's a small place that has a bunch of booths around the walls, a couple large common tables in the middle, a Japanese style seating area in the corner, and a yakitori bar. It's primarily a yakitori/small plate kind of place, but they serve a little of everything. You can get noodles, sushi, and a bunch of other stuff.
Service is super friendly and the crowd that goes here is pretty chill. It's a great place to have drinks and snack on a large variety of foods.
Kappo Honda – Fountain Valley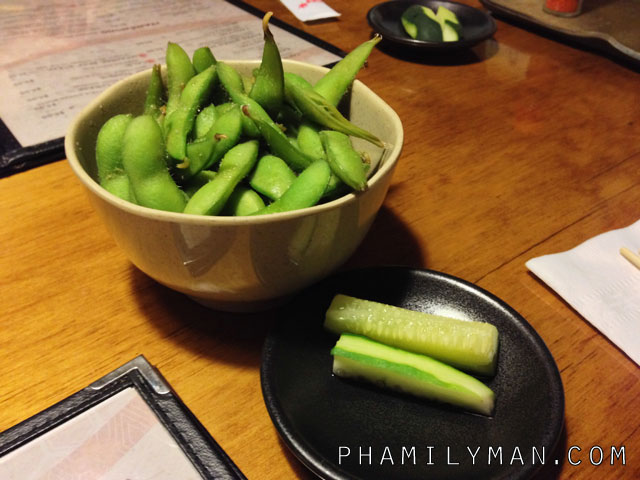 A bowl of Edamame and lightly pickled Cucumber. The red chili powder on the table goes great on the cucumber.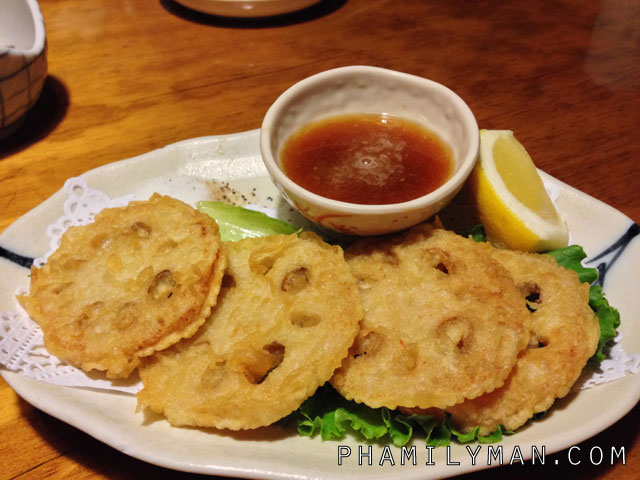 Fried Lotus Root with a ginger based dipping sauce.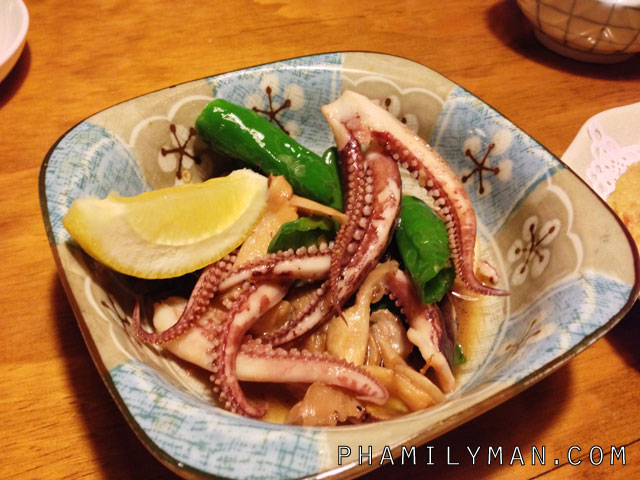 Squid with some pickled veggies.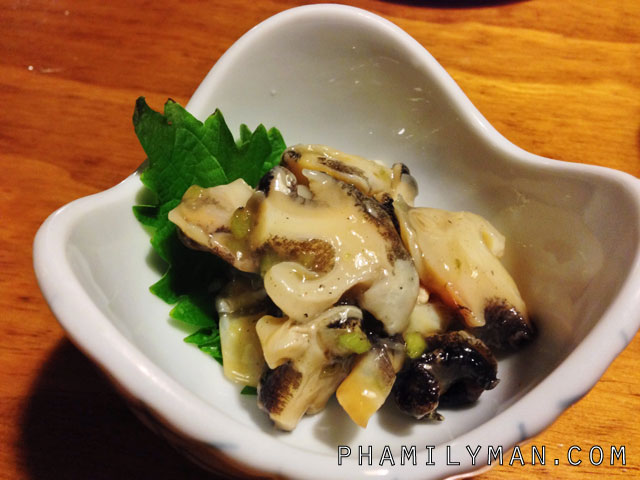 Snail served cold.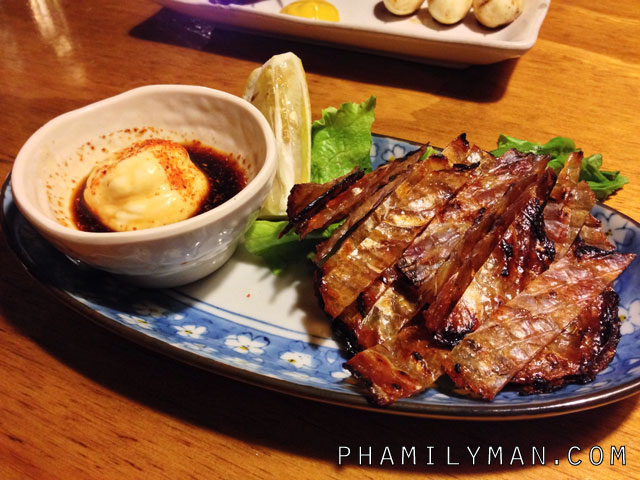 Dried Fish broiled and cut into thin slices.
Weiners on the left and Quail Egg on the right.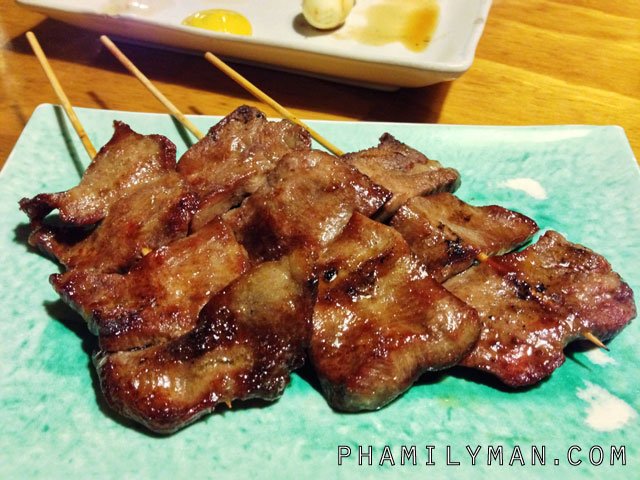 Beef Tongue yakitori style.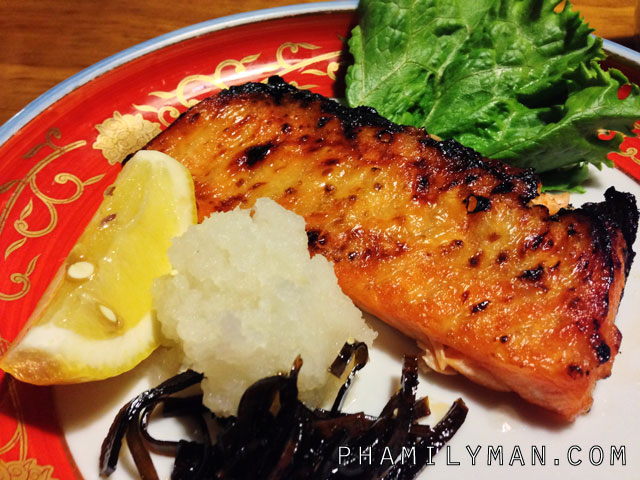 Salmon Belly – the good stuff.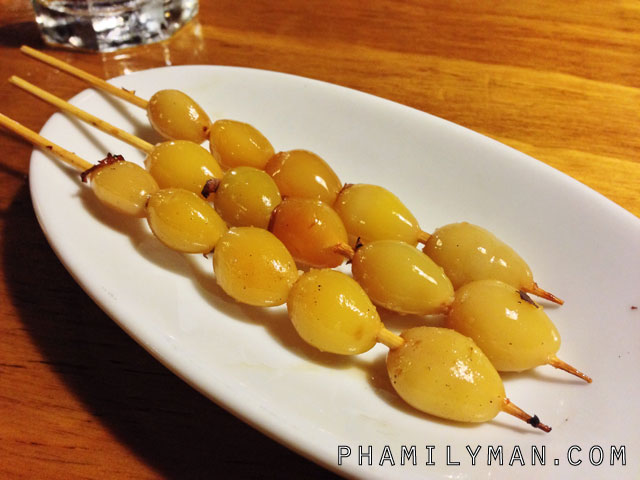 Ginko Nuts.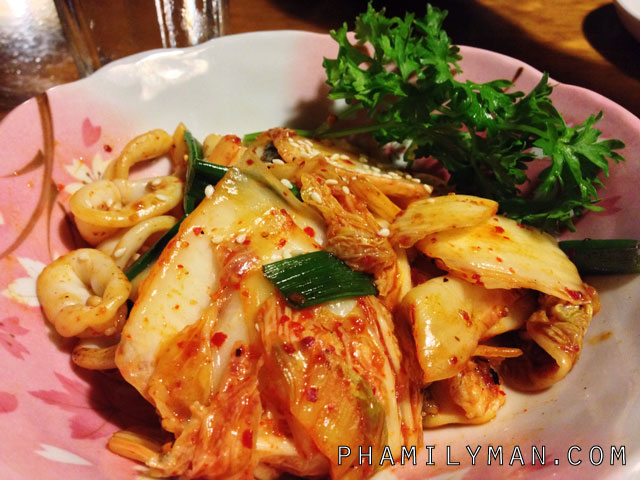 Calamari & Kim Chi.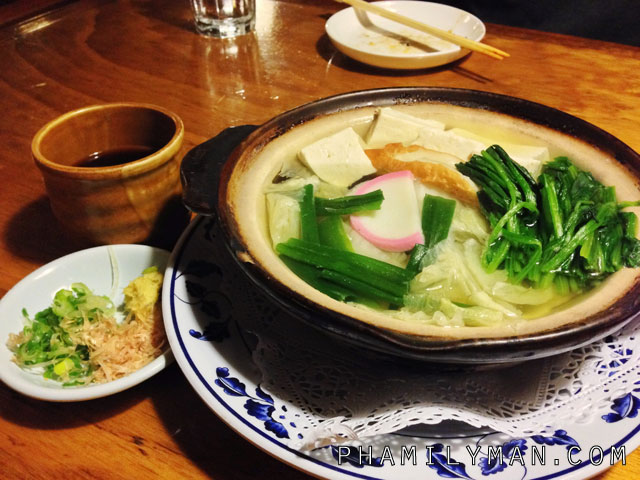 Tofu Udon.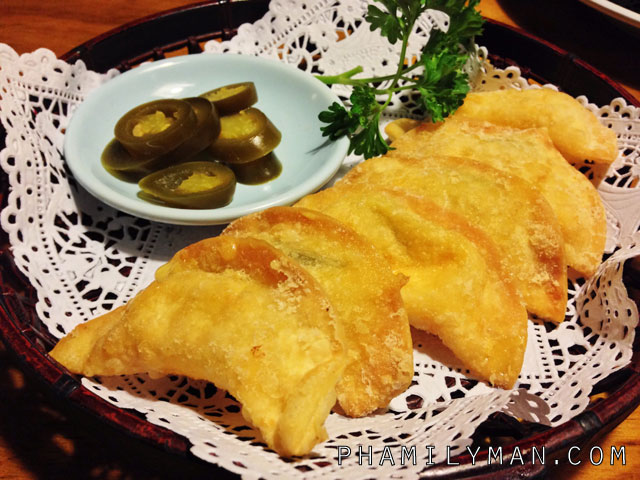 Cheese Fry. Cheese and jalapeno fried up in a wonton.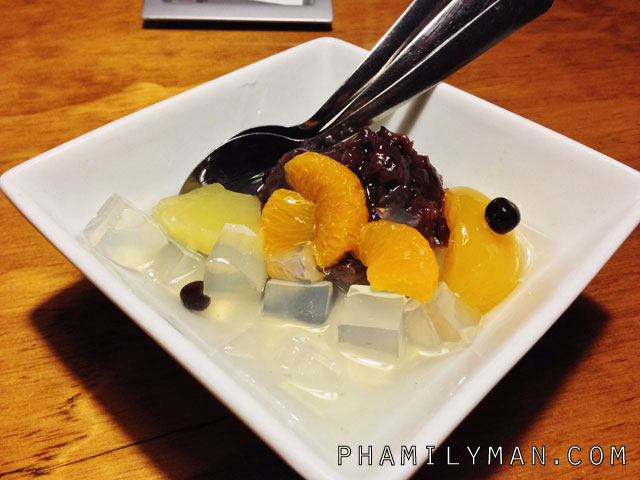 I forgot what this dessert was called. I think it's normally served with ice cream or something else, but my cousin opted out of it.