I've been going to Lucille's for a long time. They've got some good BBQ. When you have a hankering to get down with some smoked meat, this is a reliable place to eat at.
I admit, I've got to try more hole in the wall BBQ places, but I find it hard to take chances with barbecue. You just can't beat the pork, beef, or chicken that comes out of a real smoker, giant mason jars full of your favorite liquid concoction, or the warm biscuits with apple butter.
I think the only thing that really bothered me a little bit during this trip was the offering of bacon. Now don't get me wrong…I love me some bacon. However, the server was offering bacon crumbles in the Mac & Cheese and the Mashed Potatoes. If that's your thing, go for it, but I just didn't feel the need to have meat on everything.
Lucille's Smokehouse BBQ – Brea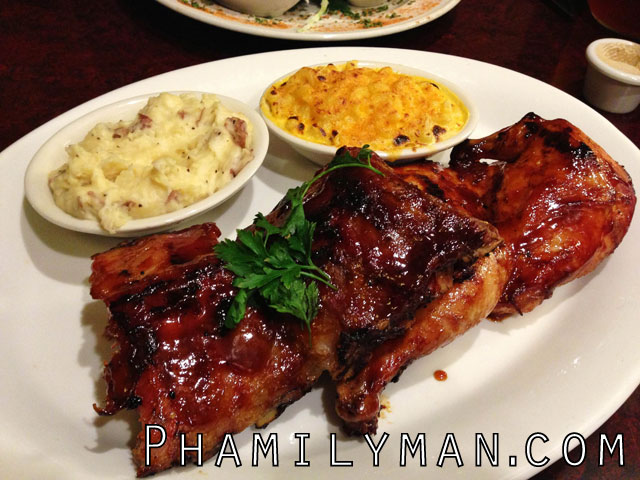 Two Meat Combo: Baby Back Ribs, BBQ Half Chicken, Garlic Mashed Potatoes, and Macaroni & Cheese. I usually will split this dish with Jeannie, but she wasn't with me this trip. I did take half home for her though.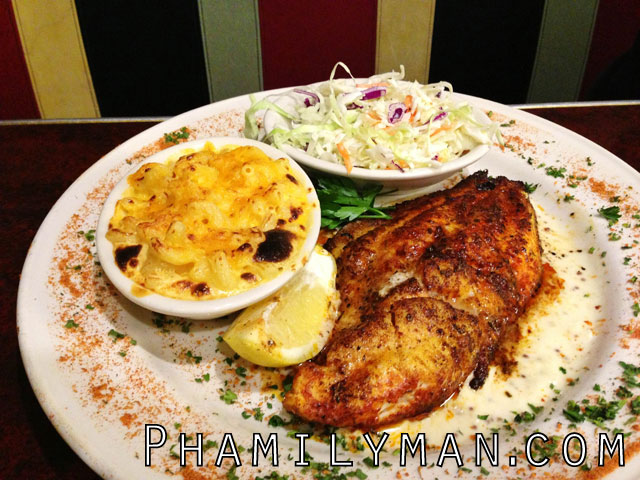 Pan Blackened Catfish. My friend said it was good. I don't eat seafood here. I'm sure it's fine, but I don't go to a burger joint and have a hot dog. I don't go to a noodle shop and have rice. I don't go to a BBQ joint and have seafood.