Having been to Pieology a few times now, I have learned my lesson about going overboard. No, not eating too much (I'll never learn my lesson with that). I mean going overboard with toppings.
Standing at the counter and having all the topping choices staring at you in the face is hard to resist. It can be terribly difficult to not just pile everything on. I mean, you could do that, especially because it should all be the same price (in theory). It's just that going overboard with toppings at Pieology will rarely yield a desired result.
Simplicity is best, and we did our best to practice that during this visit to the quick pizza pie maker in Fullerton.
Pieology – Fullerton
When you are eating junk food, you have to balance it out with a token salad. Right? Hey…it was a pretty good salad.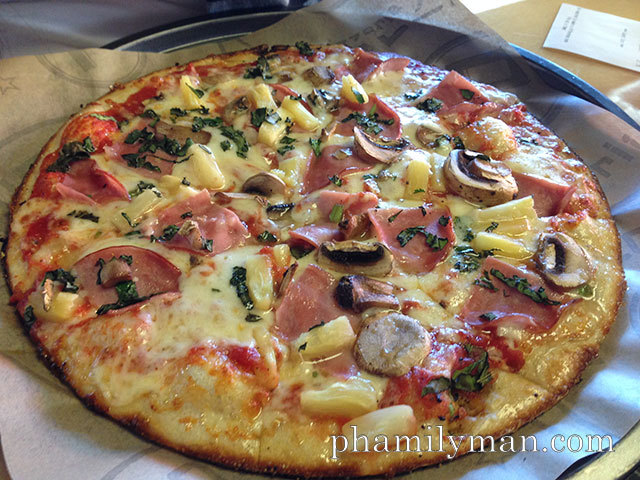 A Hawaiian style pizza with Canadian bacon (AKA ham), pineapples, mushroom, and basil.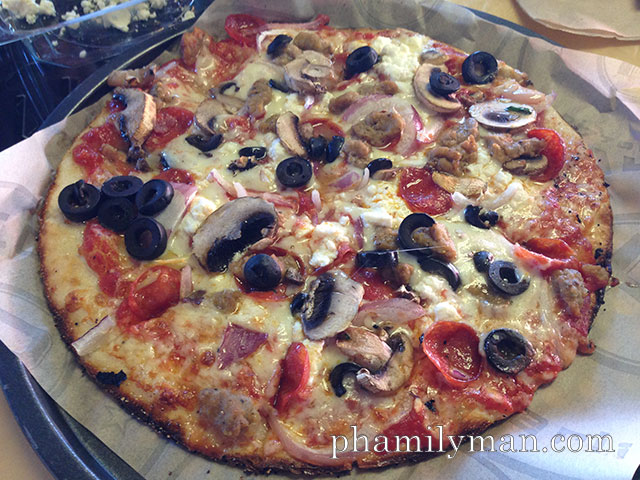 A meat lovers style pizza with pepperoni, Italian sausage, mushrooms, red onion, and olives.