This is not your typical dim sum joint with ladies pressuring you to buy items from their push cart. You look at a menu and order what you want on a form. They put the order in, bring back a receipt, and then cross off the items as they fulfill the order. You lose some speed, but Sea Harbour more than makes up for it in quality.
It's a bit of a drive for us to get there, especially when we have to deal with the 57 and the 60 freeways (full of trucks and slow drivers), but the trip is always worth it. If you come on the weekend, expect a very long wait. There is no real waiting area here, so customers have to wait outside. The parking lot is located to the rear of the restaurant and is fairly small, but there is ample street parking in the immediate area.
My suggestion is to come on a weekday and have at least a party of four.
Sea Harbour Seafood Restaurant – Rosemead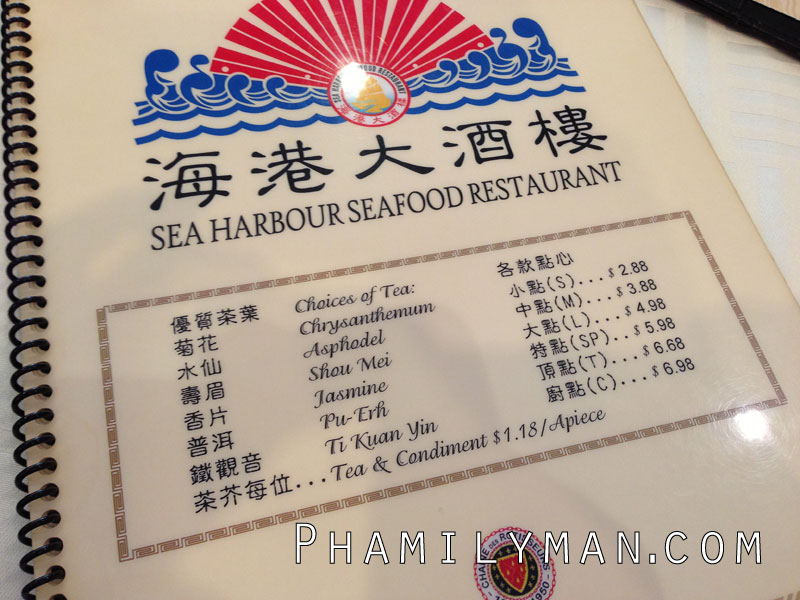 First thing they'll ask you when you are seated is what kind of tea you want. We like Jasmine.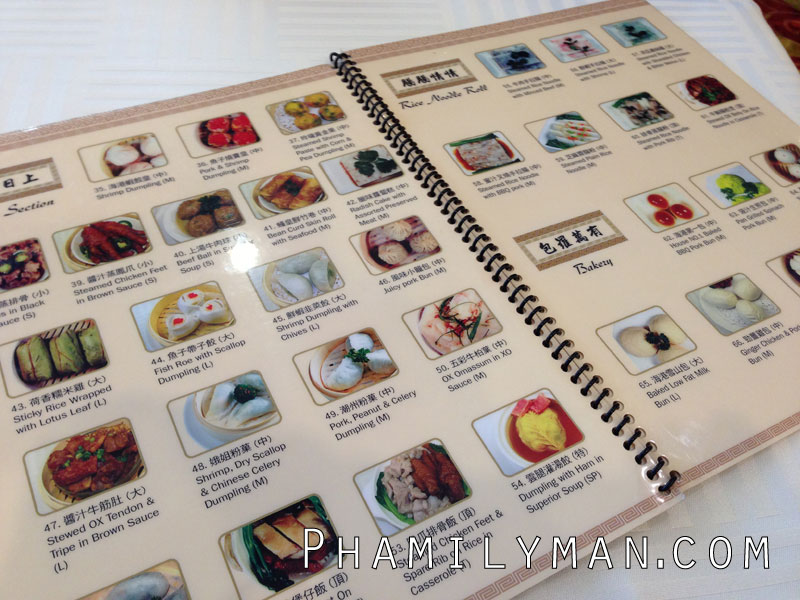 It's got pictures and stuff. Match up the numbers on the menu with the order sheet and write down how many orders you want.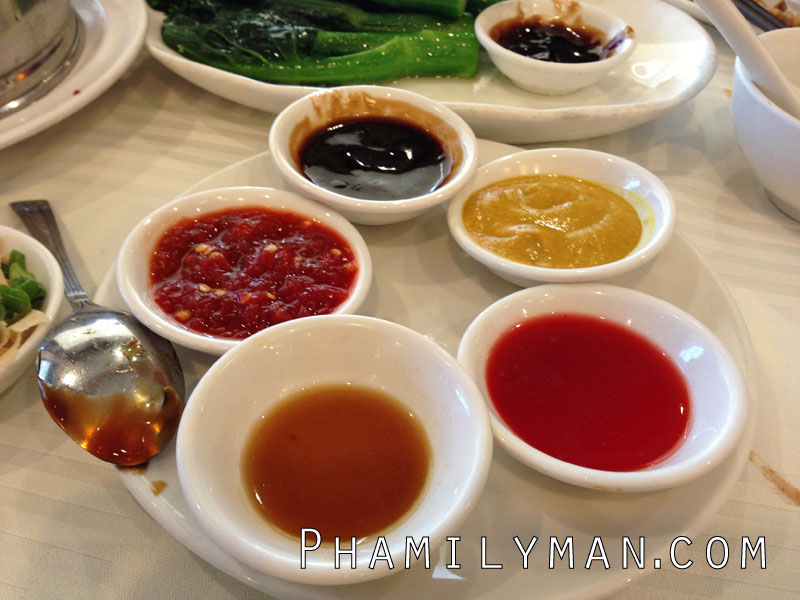 At Chinese/Vietnamese dim sum places they usually have some of these at the table, or will bring it to you automatically. At pure Chinese places, like this one, you have to ask for soy sauce and the other condiments. We got yelled at once in Vancouver when we asked for chili. Good times.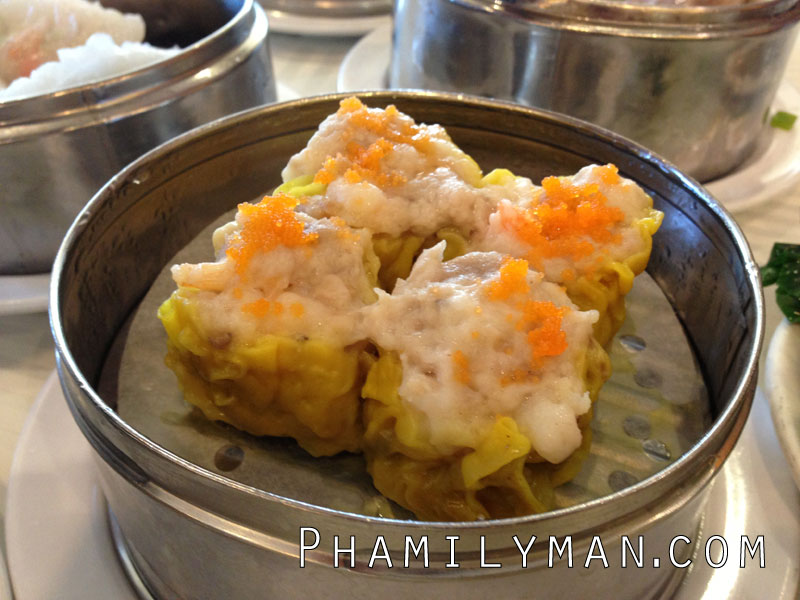 A dim sum staple. Pork shumai goes really well with the hot mustard.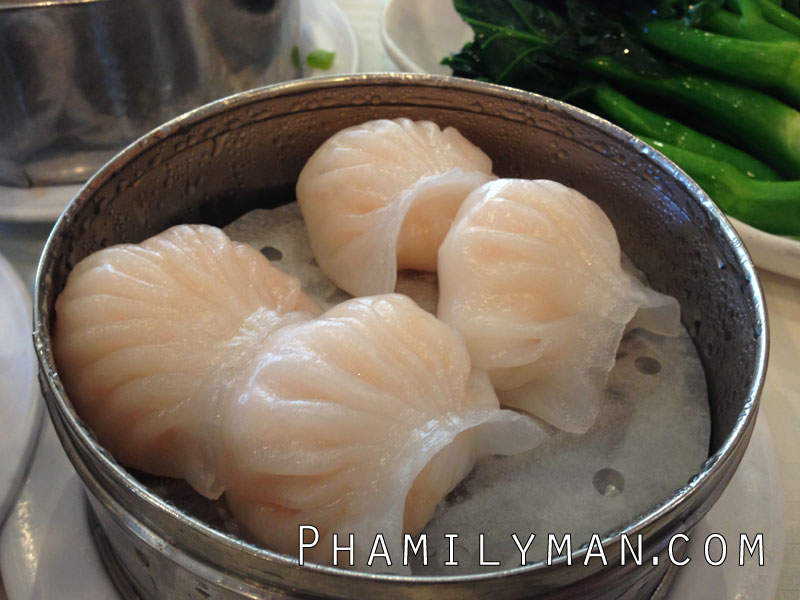 Another dim sum staple. I watched a show about dim sum in China once. Apparently, apprentices spend a lot of time working on their technique with Har Gow. Until they perfect this dish, they can't move on. Nuts. These ones are pretty nice.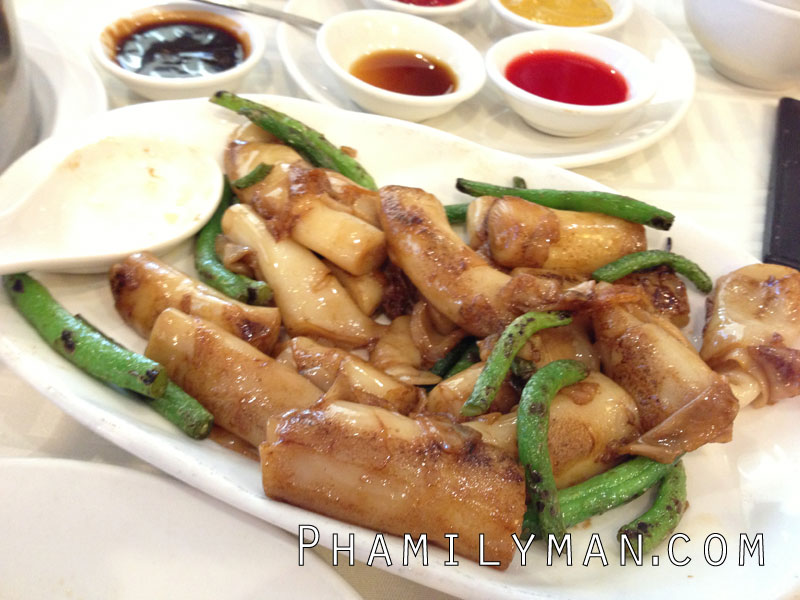 I don't know what this is called, but it's basically a pho noodle sauteed with dark soy sauce with some green beans.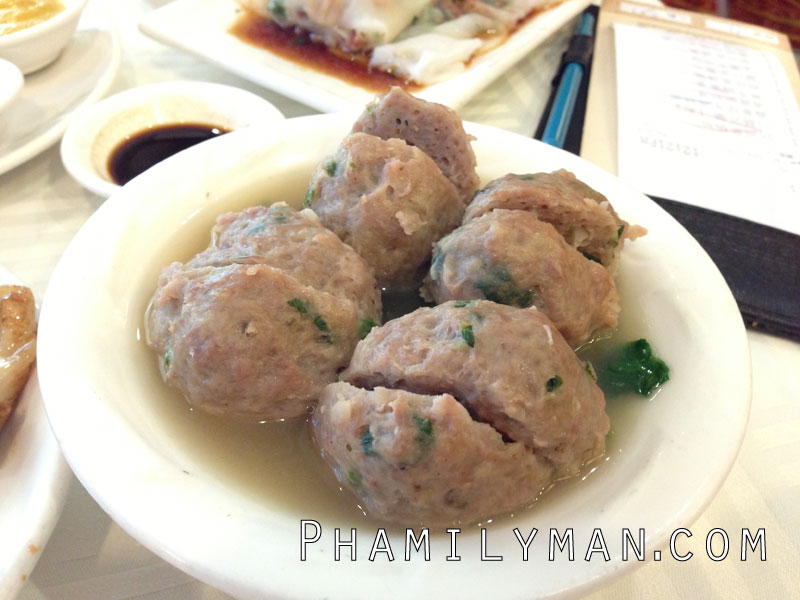 Steamed meatballs. Surprisingly tender for steamed meat.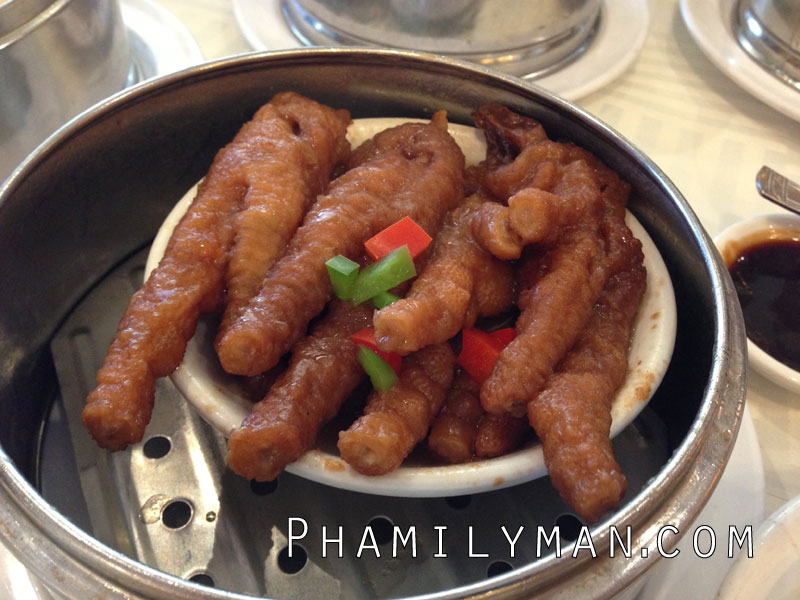 I have to order this at every dim sum place I go to. It's definitely not for everyone. If you're going to try it, this is one of the best places to get it. Usually, dim sum places go crazy with the sauce (maybe to cover up how fresh, or not fresh, the food is), but at Sea Harbour, they're more subtle and it makes a big difference.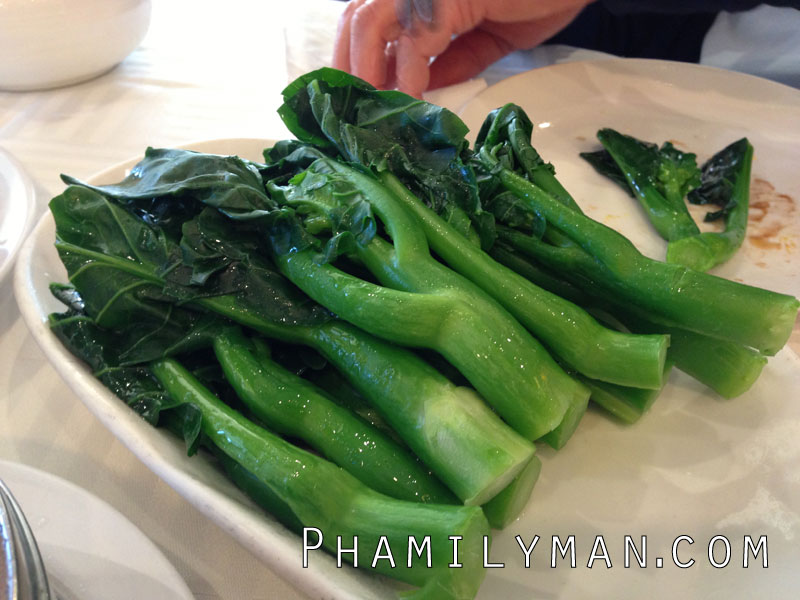 We try to order this so we can have some kind of vegetable to go with our meal. Otherwise, we end up indulging on a lot of rice dough/noodle and meat.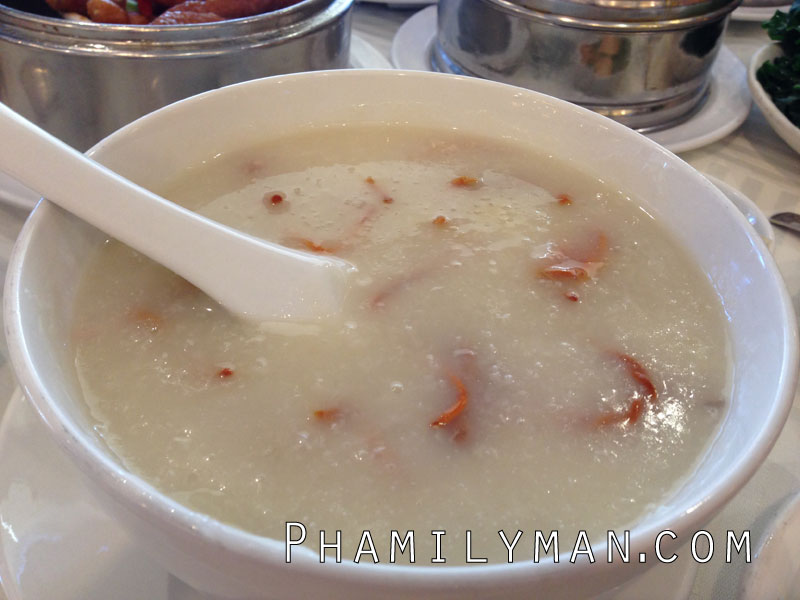 Congee = rice porridge. This one had free-range chicken and mushrooms in it.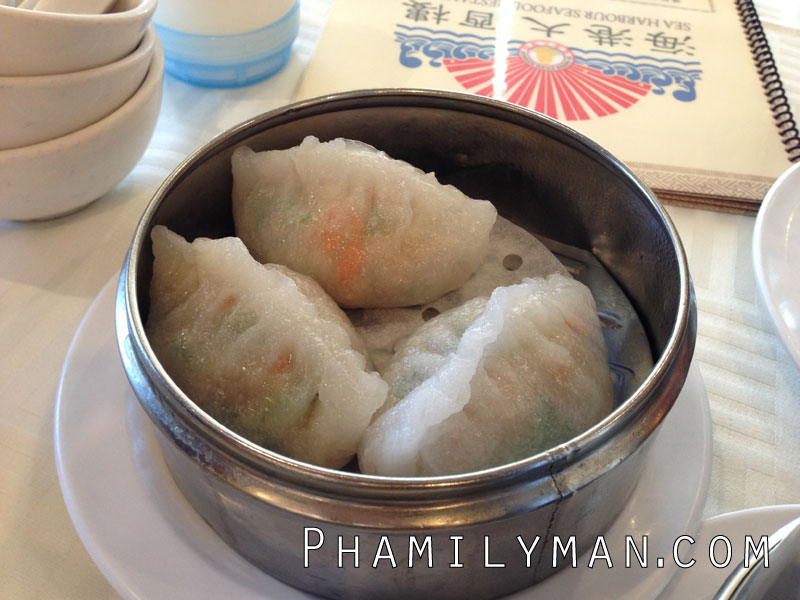 This was OK. Kind of bland, but crunchy.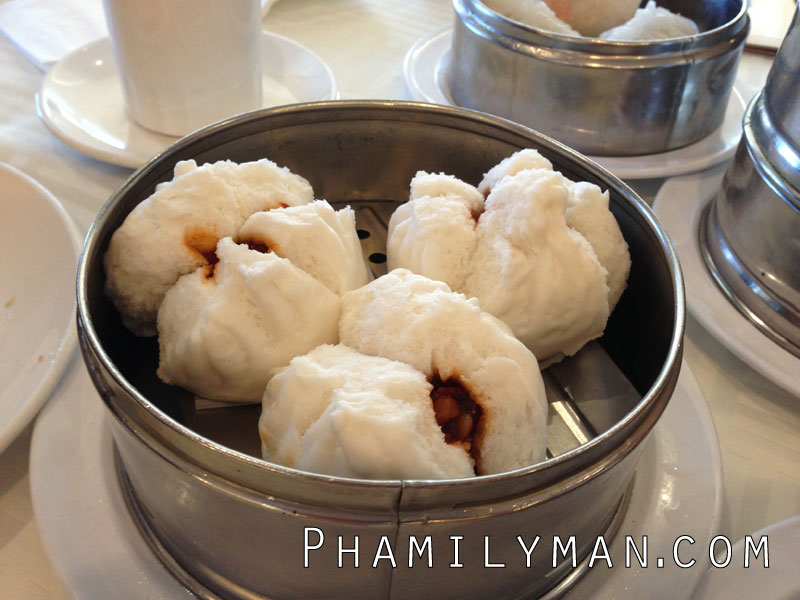 Steamed bun with BBQ pork. You must get this.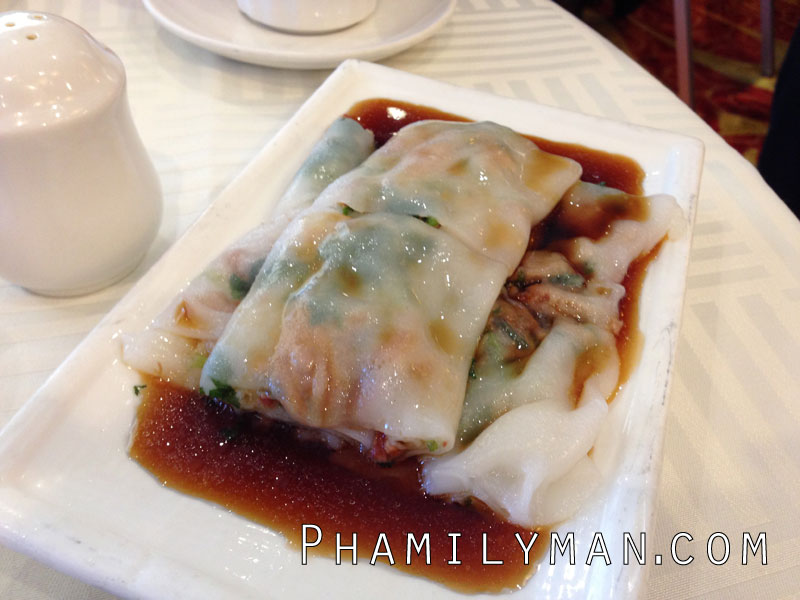 Steamed noodle stuffed with BBQ pork. Yes.