When my wife and I moved in together, one of our first missions was to find a good place to eat. Being new to the area, we didn't really know of any places to eat other than the multitudes of chain restaurants. Whipping out our iPhones, we opened up Yelp and found Supatra's Thai Bistro. We like Thai.
Over the past several years, we've been here numerous times for lunch, dinner, and take-out. Our favorite time to come is on weekends when they have live music. They have a guy who occupies the corner at the end of the long bench seat along the wall who plays keyboard and sings live music. He sings a mix of music from the 80's onward, and he is good!
Although being a little bit on the pricey side, you can usually score a 10% discount coupon by joining their e-mail list or looking through the restaurant ads that are sent to every house (if you're a local). It's kind of like paying a convenience fee for being close, instead of having to drive out to Huntington Beach and Stanton where my other two favorite Thai joints are.
The pictures below are from two separate trips.
Supatra's Thai Bistro – Yorba Linda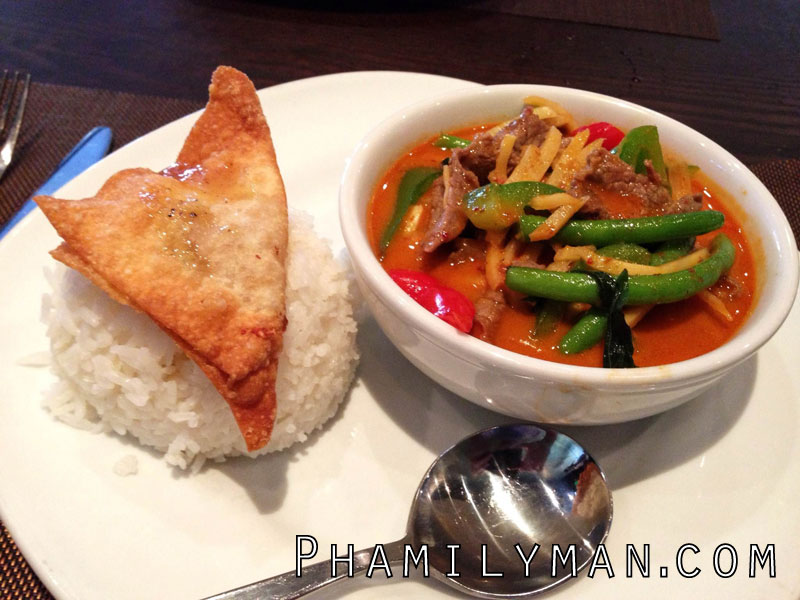 This is the Gang Ped Curry Lunch Special with Beef. The lunch special entrees come with a choice of soup or salad. Choose soup – always choose soup.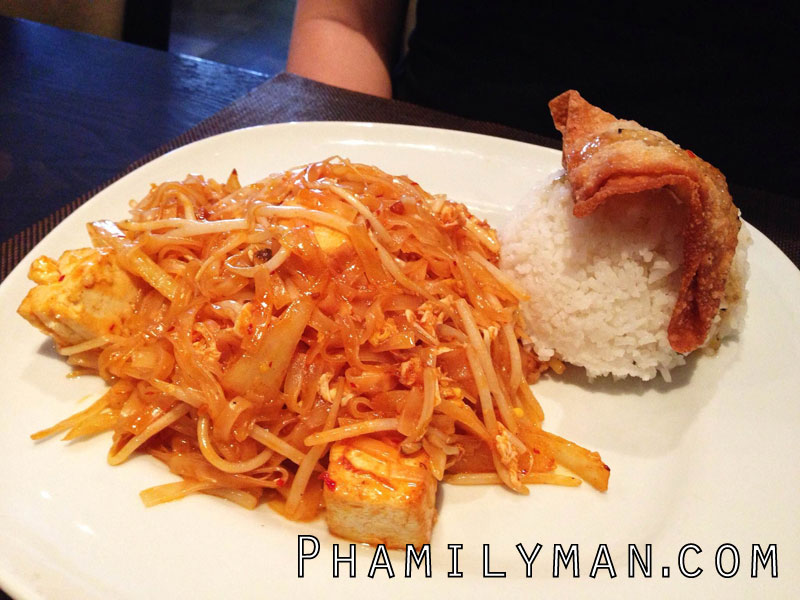 Pad Thai Noodles Lunch Special with Tofu. An individual sized portion just right for lunch.
Fried Wontons filled with a ground chicken stuffing. The sweet sauce is addicting.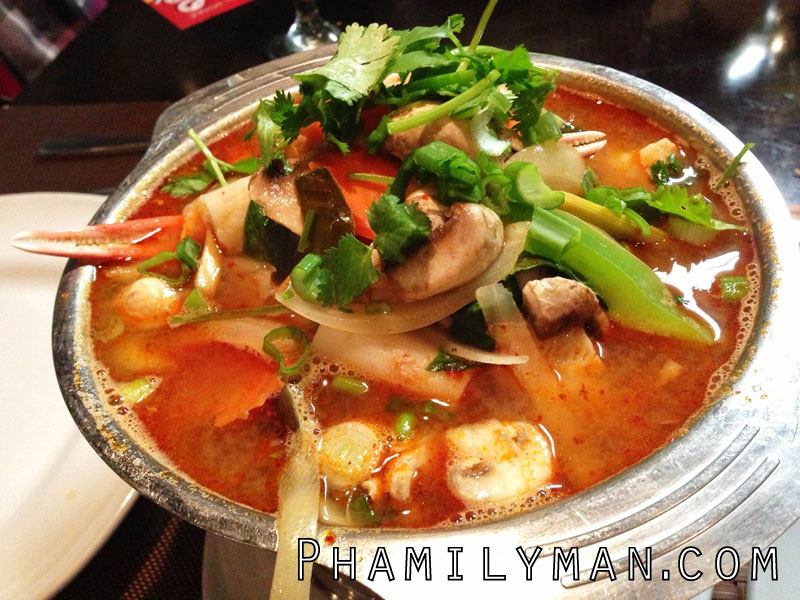 Seafood Hot Pot. Generous portions of crab claws, scallops, mussels, and shrimp.