The first time I dined at the Wynn Buffet was right before one of my best friends got married. I remember it having high quality, delicious food. I was pretty amazed when I saw people walking through the dining room with giant crab legs that overflowed their plates, both horizontally and vertically. I think it was one of the first buffets to make small plates and cups of specialty salads instead of just serving everything from large buffet trays. I was thoroughly impressed.
During this trip, when we were talking about which buffet to visit, I mentioned going to the Wynn to change things up. Begrudgingly, my wife agreed, so we drove over to the fancy hotel with our friends for dinner.
This is one of those situations where the saying, "Always listen to your wife," applies. It's always a sad, sad thing to experience an excellent buffet degrade from an excellent dining experience to one of, "I wish we went somewhere else."
Although the food sucked, I do have to compliment the food service employees for keeping their stations clean to the level where I would say it was meticulous.
Wynn Buffet – Las Vegas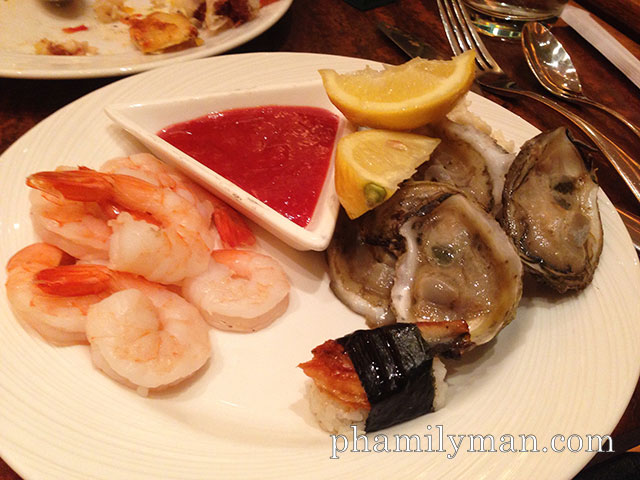 Plate, the first. Going after the "expensive" seafood. The oysters were of poor quality and looked old. The shrimp barely had any color on them.
The prime rib was kind of bland as well.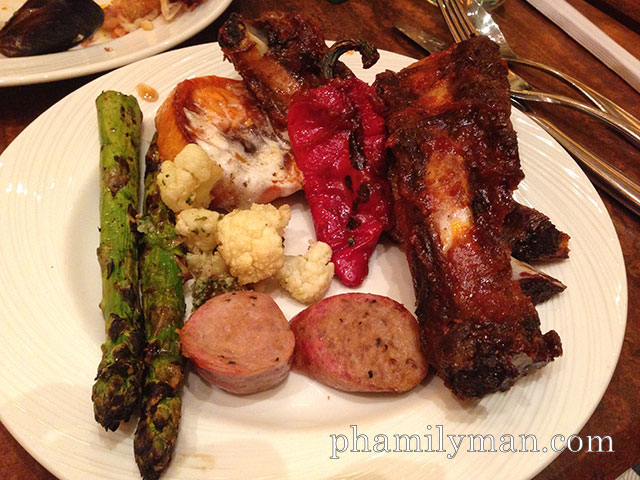 Beef ribs, sausage, asparagus, cauliflower, and candied yam. The beef ribs were hard and chewy, but did have a good flavor.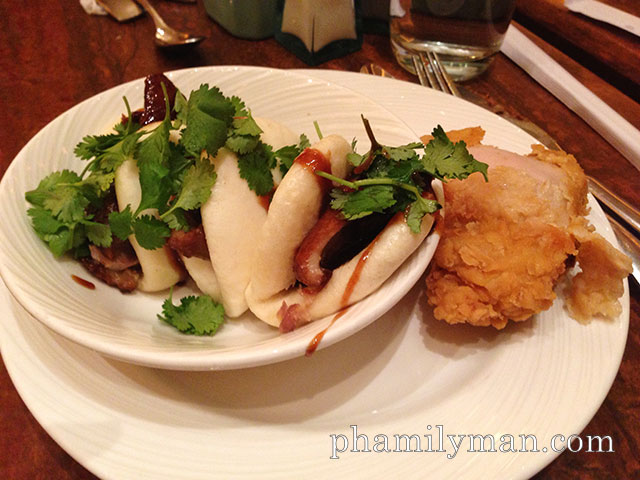 The fried chicken batter tasted like a waffle, which was pretty creative. I'm a big fan of duck, but these Peking duck in the steamed buns were disappointing.