One of the best things about introduced to a good restaurant is that you, in turn, can pass it on by taking someone else there. My brother's friend took him to 900 Grayson, named after the physical street address, some time ago for Chicken and Waffles. So, like all good things that must be shared, he took us for lunch before we took a drive into the city.
Expect a home-style meal environment and super friendly service. A man, who I believe was the owner, came by a couple of times to make sure the food was to our liking. One of the waitresses even offered to watch our daughter when she became fussy so we could finish eating. Unnecessary, but a very nice gesture.
900 Grayson – Berkeley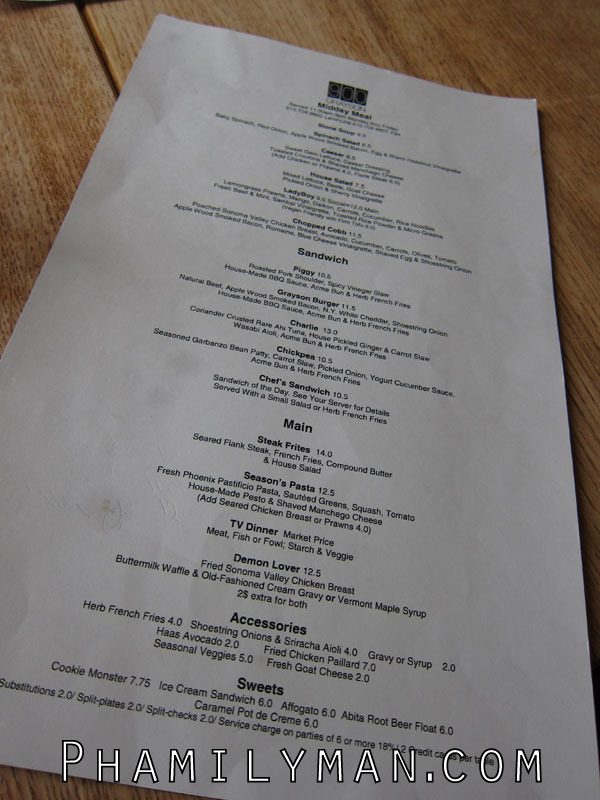 The lunch menu. They also have a "Hobbit" lunch menu as well. I'm not sure what that's all about.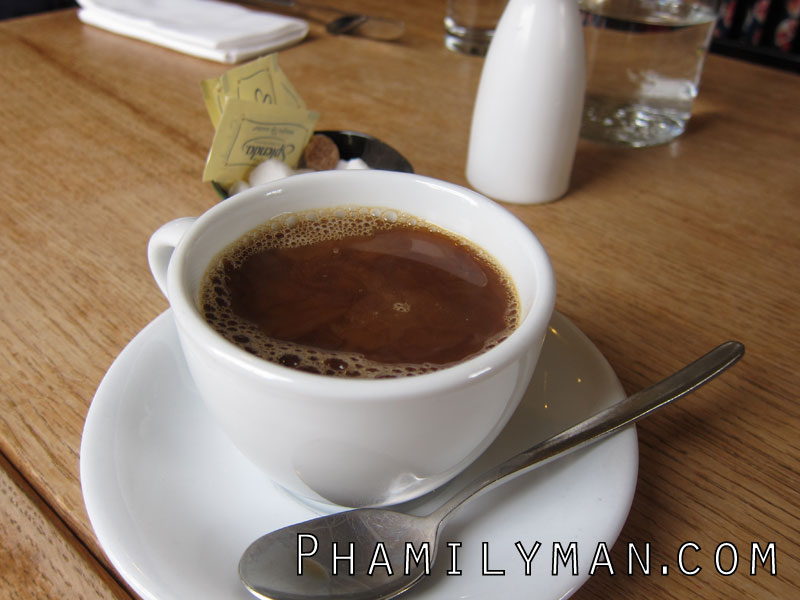 Delicious coffee. It must be a local, or proprietary blend. I downed a cup before I ate and started getting jittery.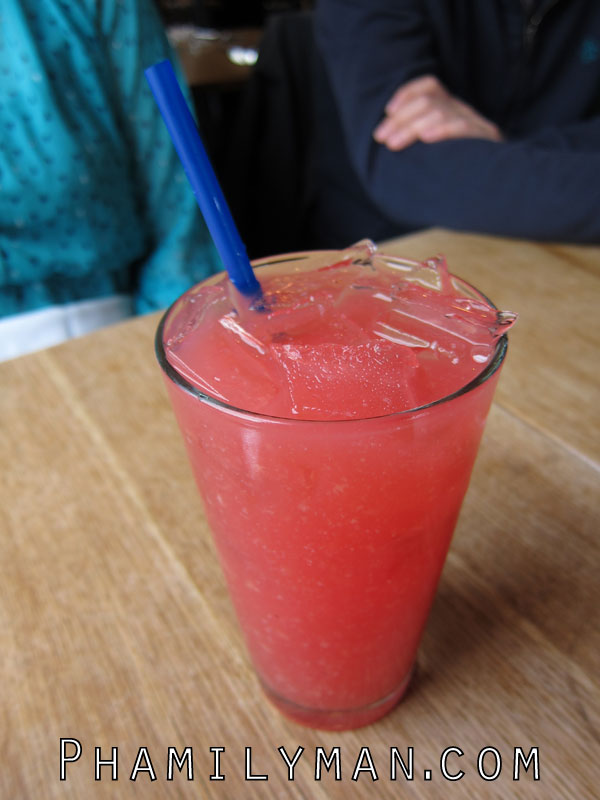 Watermelon lemonade. Interesting, but refreshing combination.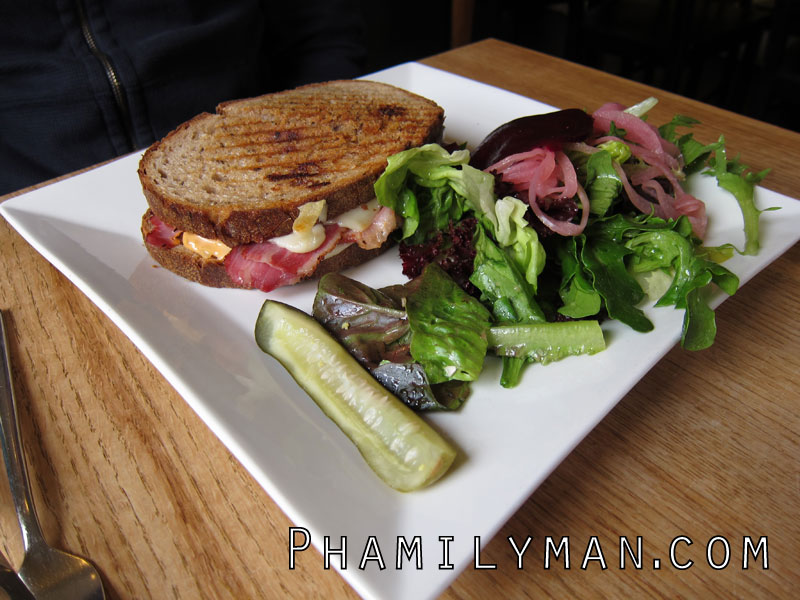 The sandwich of the day was a Reuben sandwich. They were beautifully displayed at the front counter. When you order it, it gets dressed with the Russian dressing and the sauerkraut.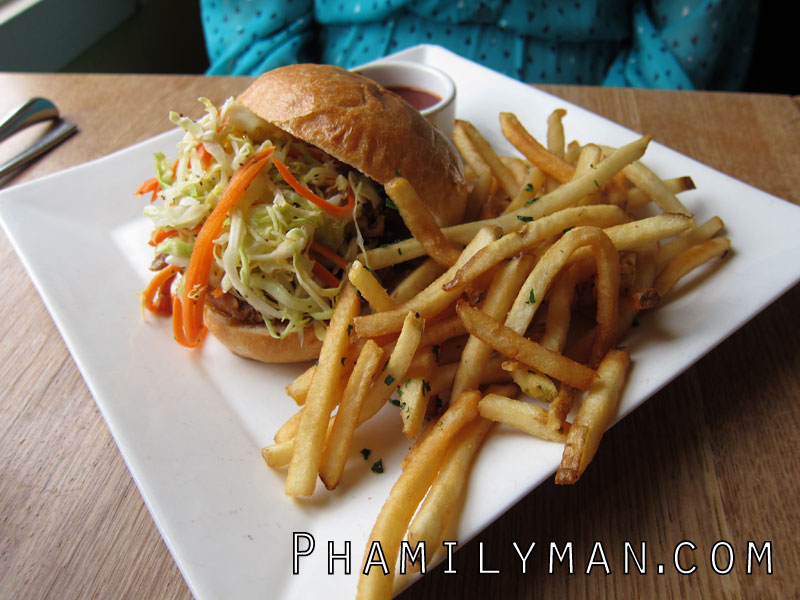 The Piggy sandwich. The barbecue sauce on the pulled pork was a bit vinegary for my taste. The french fries were cooked and seasoned properly.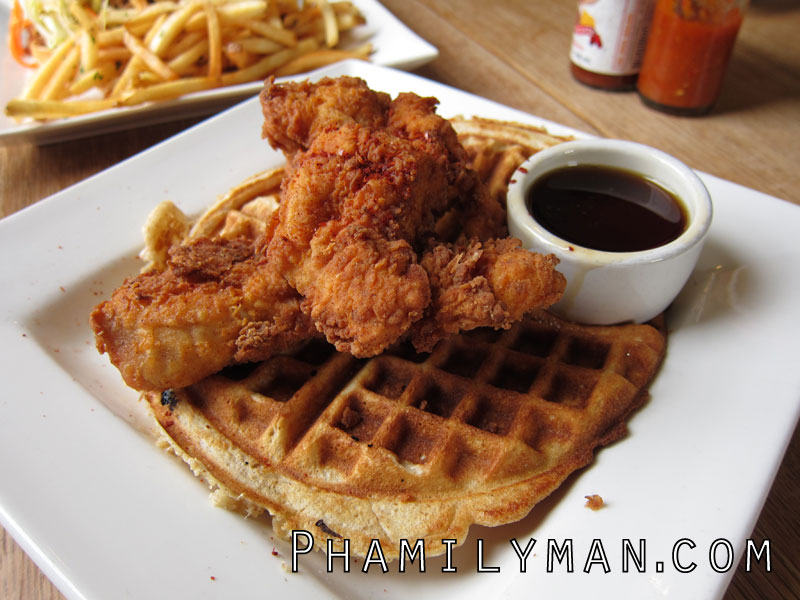 Chicken and Waffles AKA Demon Lover. No bones about it. You get two pieces of moist, tender chicken breast on a waffle. Choose gravy or syrup (or both for an extra charge). The house hot sauce is fantastic.