I met up with a friend for some food and beer at the BJ's Grill in Anaheim. I hadn't been back to this restaurant since my experience with the shitty Bison Burger, but they have a reasonably large menu, so no reason not to go and just order something else.
We sat at the bar height booths and shoot the shit after ordering our food from the friendly waitress. The pizza comes out, then the wings, and after a long time…the sliders. Yep, the entree came out before the appetizers. They're lucky we're pretty easy going and don't really care. However, since I'm judging the place, I have to give it a big thumbs down for service. Somewhere in the restaurant, there is an expeditor or a manager that is not doing their job. Either that, or they had a hard time slaughtering the damn cow.
BJ's Restaurant & Brewhouse – Anaheim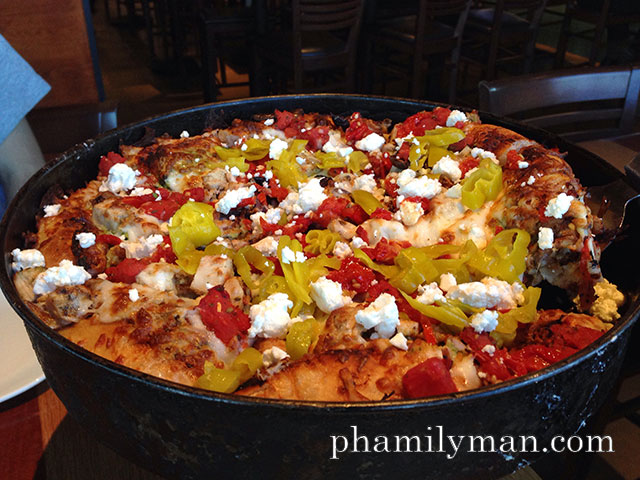 Mediterranean Pizza. Yeah, it's alright. I'm not a huge fan of feta cheese. All of the pizza from BJ's is unusually salty.
The chicken wings are small, but they are cooked and sauced well. I will never understand the celery sticks. Why bother?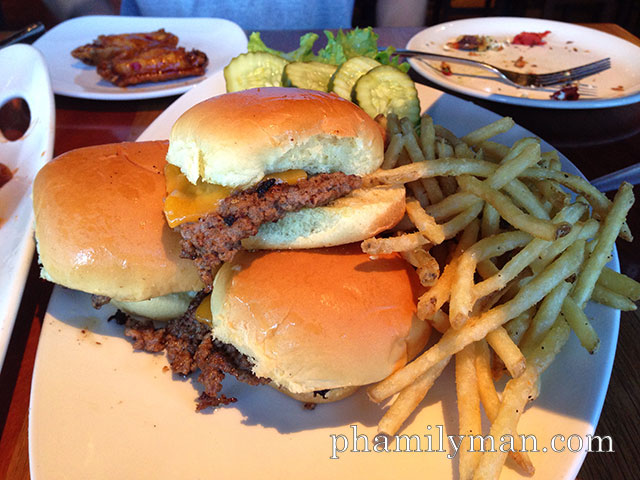 Angus Beef Sliders. Since these came out last (read: really, really late – at the end of our meal late), I didn't even eat them. I had them boxed up and took them home to Jeannie.