Something for everyone. That's the name of the game at the Cheesecake Factory.
We couldn't decide on what to eat, so we drove over to Brea to have dinner. The night air was nice and they had immediate seating options outside, so we couldn't resist. Being the first time I sat out in the patio area, I was very underwhelmed.
When the hostess walked us to the table, it hadn't even been cleaned yet. There were bits of food on the chairs and dirty dishes on the tables. She didn't even bother to take care of anything. She just walked away and had a someone else come back to do the dirty work while we had no other choice but to stand there and wait.
Not only did it take a long time to get a server to the table to take our order, we never got place settings and silverware. It was only after the food started to come out that we were able to flag someone down to get some dishes and something to eat with. It wasn't even busy…
Cheesecake Factory – Brea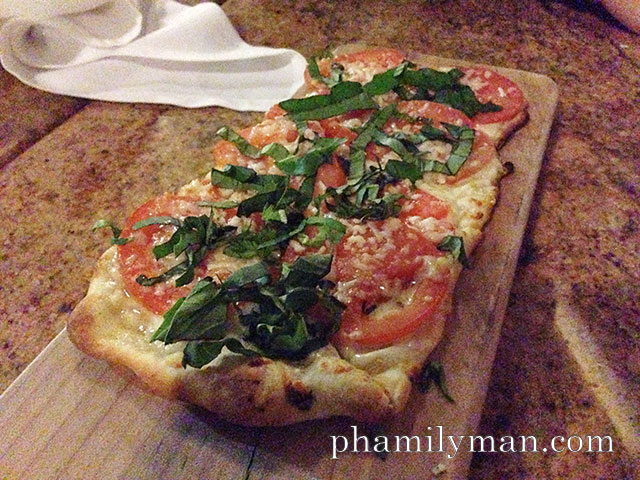 We ordered the Flatbread Pizza Appetizer for Alyssa since she was hungry and we needed something to come out fast before she started to meltdown. She didn't care for it, but it's a decent appetizer.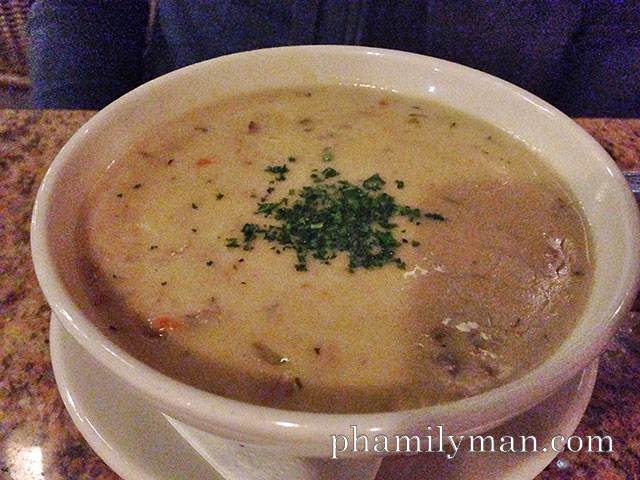 Jeannie said the Clam Chowder soup was pretty tasty.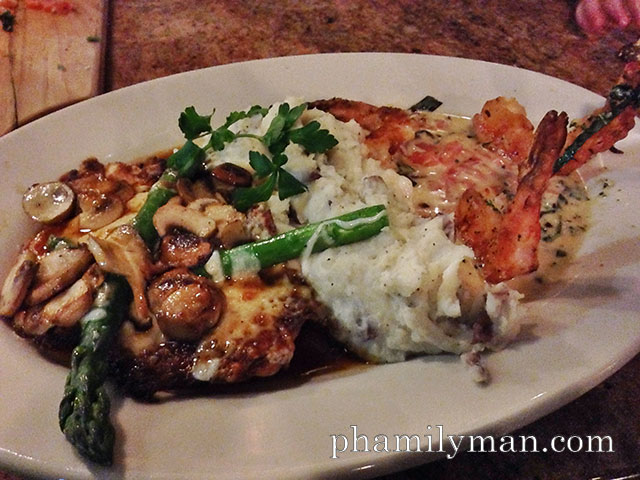 Chicken Madeira & Shrimp Scampi Combo. Unless you're piggies like us, you can actually save a little money by sharing a combination meal. You choose any of the two options in that menu section and it comes out like this. It doesn't look very pretty. Strike that; it's a downright sorry presentation. At least it tastes good.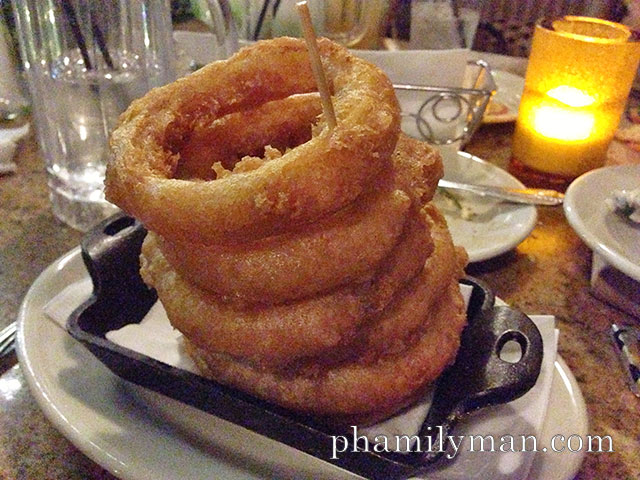 For reason or the other I was craving Onion Rings. I was hoping an order would satisfy me, but it failed horribly. The beer battered onion rings just acted like a grease sponge.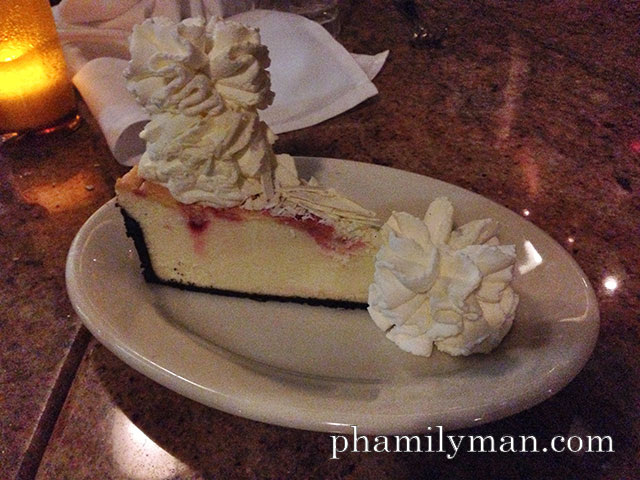 White Chocolate Raspberry Cheesecake. Oh cheesecake, how thou art so skilled at redemption. A cheesecake with a cookie crust, topped with raspberry swirls, white chocolate crumbles, and fresh whipped cream.