I won't lie to you. PK Burgers won't be the best burger you'll ever have. It won't be the best breakfast you ever have (although the breakfast burrito is pretty damn good). It won't even be the best independent fast food restaurant you'll ever visit.
So why keep coming back? I keep coming back because a generous Korean couple, who employ great people, serve up no-nonsense food with a great attitude. The tiny location and very limited parking next to the gas station makes it feel like you're eating at an exclusive joint. There should be a line out the door!
Regardless, it's definitely a local joint. The couple who own the place seem to know most of their customers, and they are always super nice to my kids. At first, I was a little bit turned off by having to go behind the counter to serve my own drink, but it's grown on me. I like it now. It's part of the charm and what makes PK Burgers a great place to eat at.
PK Burgers – Brea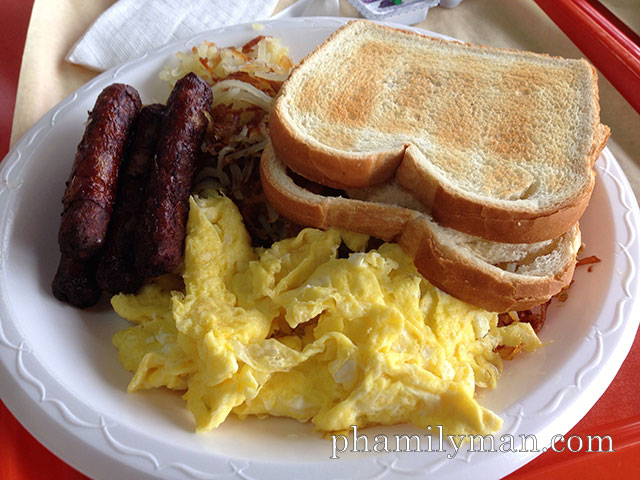 Three Egg Breakfast. A basic breakfast of eggs, hash browns, sausage (or bacon), and white bread. Don't even bother asking for wheat, or any other fancy alternative. All they have is white. Don't come here if you're a grain snob or one of those gluten-free freaks (unless you really suffer from Celiac disease).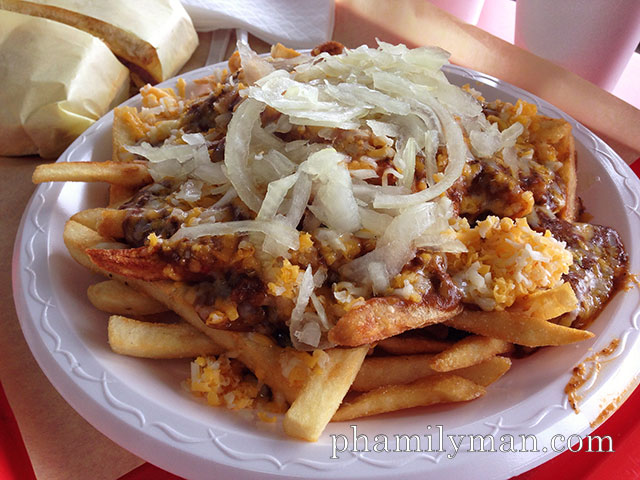 A plate of Chili Cheese Fries to satisfy my craving.