My brother was visiting and we had our cousin's kids overnight. After a night of playing video games and winning thousands of tickets at Dave & Buster's, where else to go for breakfast than Flappy Jack's?
Hosting a behemoth menu, there's something for everyone. I went with a gigantic steak omelette and the kids had pancakes and eggs. There was so much food, we basically shared everything.
Cup after cup, the coffee ignited my system and got me through the day. I'm almost tempted to buy a bag of their custom roast.
A bunch of good food and good service, as always. You will never regret!
Flappy Jack's Pancake House – Orange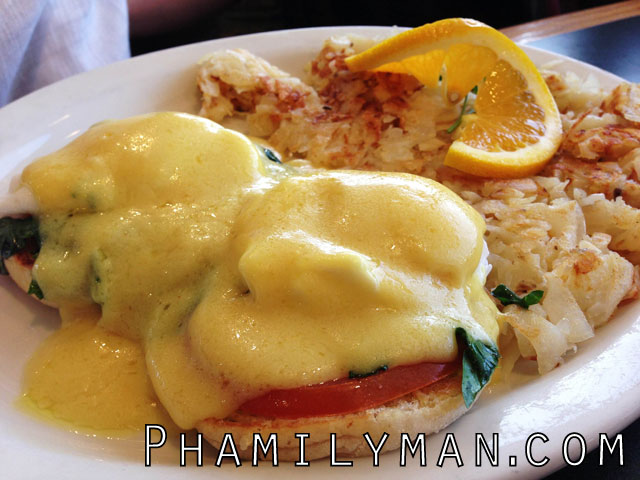 Eggs Benedict with Hash Browns.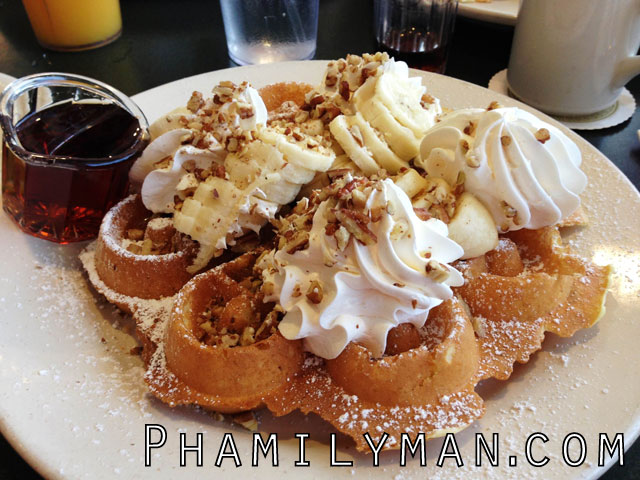 Banana Nut Belgian Waffle.