Ajisen Ramen is located in the Diamond Plaza of Jamboree in Irvine right next to H-Mart. It's a decent, albeit relatively expensive, casual eatery. You can get all sorts of drinks, appetizers, and hot bowls of ramen.
Along with every other restaurant in this plaza, Ajisen is usually packed. Expect a short wait and small, cramped tables. Service is fast, as it doesn't take very much to put together a bowl of noodles. However, be prepared to find out how much a bowl of noodles will set you back.
I don't like the food here as much after they changed the menu. They used to have several items, like the Seafood Fried Rice and Cucumber Salad, that I was absolutely in love with. It seems as if they changed the menu to appeal more to the more "common tongue."
Ajisen Ramen – Irvine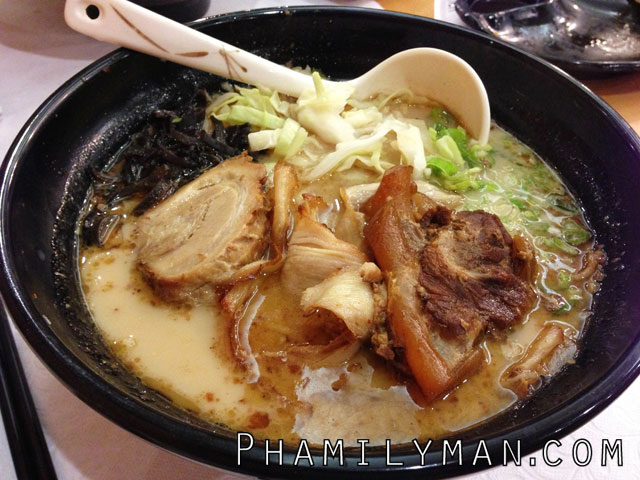 Best Combo Ramen. Different cuts of pork, some cabbage, and seaweed.