A few weeks ago I took the family up north to the Bay area to visit my brother, with an ulterior motive of a mini-vacation. Though there is lots to do in Berkeley/San Francisco/Oakland, we didn't really do much – and we were fine with that. We ended up spending most of our time eating at some really great places.
Our first morning there, my brother took us on a drive to Marshall. I'm not really sure where we were, but it was along the bay where there are a lot of oyster farms with eateries adjacent to the road. We ultimately stopped at Hog Island Oyster Company.
There isn't much parking there, so expect to utilize the free valet service. They have a take-out area, where there were a bunch of people lined up with their coolers, and an outdoor eating area. That area is split up into three sections. One is a standing bar, an inner ring picnic table area for patrons which is first come-first serve, and then an outer ring reservation area with barbecues. We didn't have reservations but were lucky enough to share a picnic table with some quiet strangers at a reservation only table that was a no-show.
You can order freshly shucked raw oysters, barbecued oysters, various indie brews, breads, cheeses, and other snacks. They also allow you to bring your own food. Lots of people in the reservations ring brought other items to barbecue (bring your own coals), wine, and snacks. An awesome place to spend an afternoon with friends. Bonus points for being dog friendly.
Hog Island Oyster Company – Marshall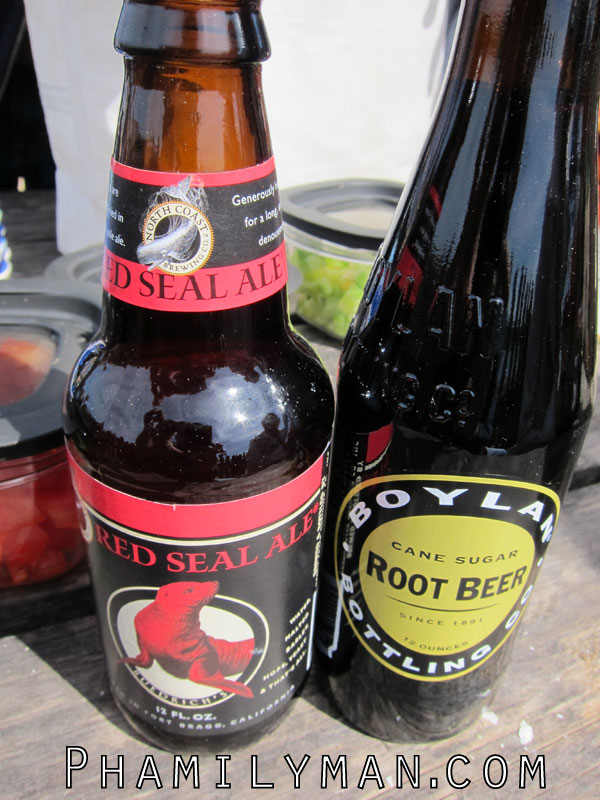 Craft beers and sodas can be had for $4 – $6 each. Pictured here is Red Seal Ale and Boylen Root Beer.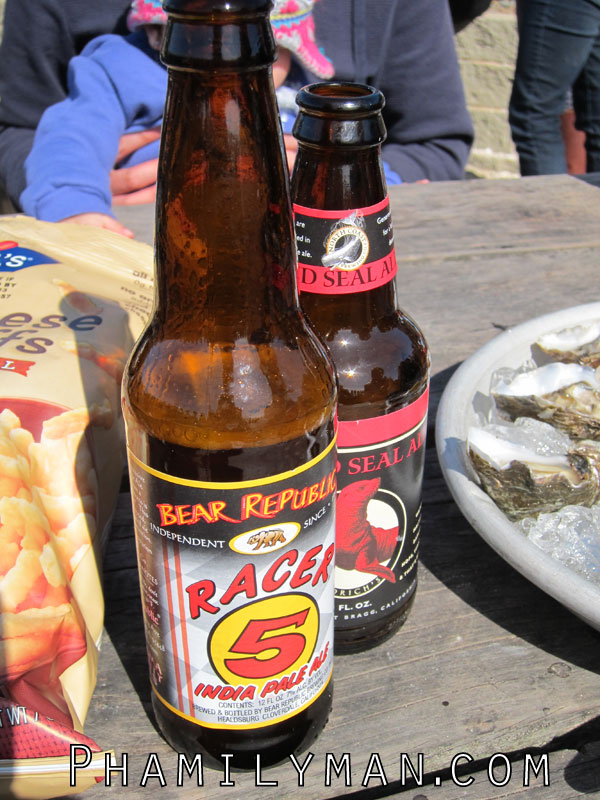 Racer 5 India Pale Ale on my second round. You can open up a tab and go back for more food and drink as often as you like.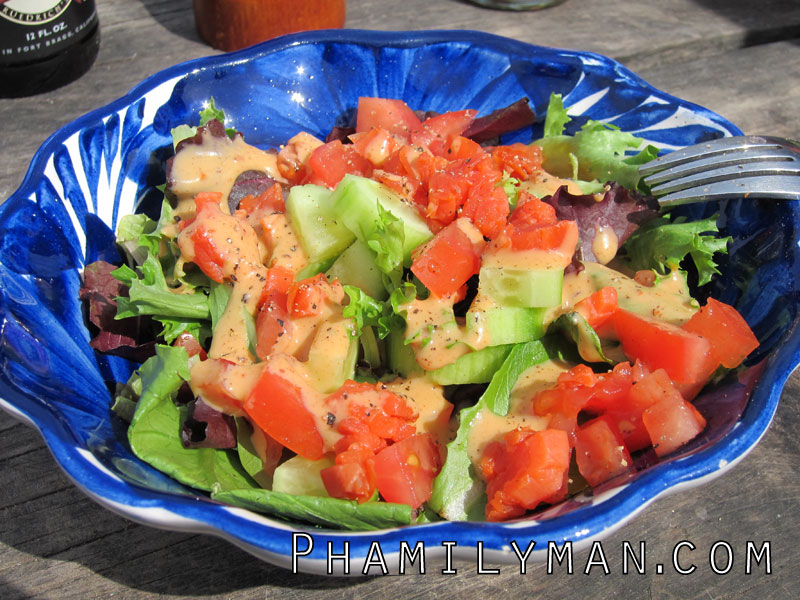 Some homemade salad that my brother prepared at home. Smoked salmon was a nice touch along with the chipotle dressing.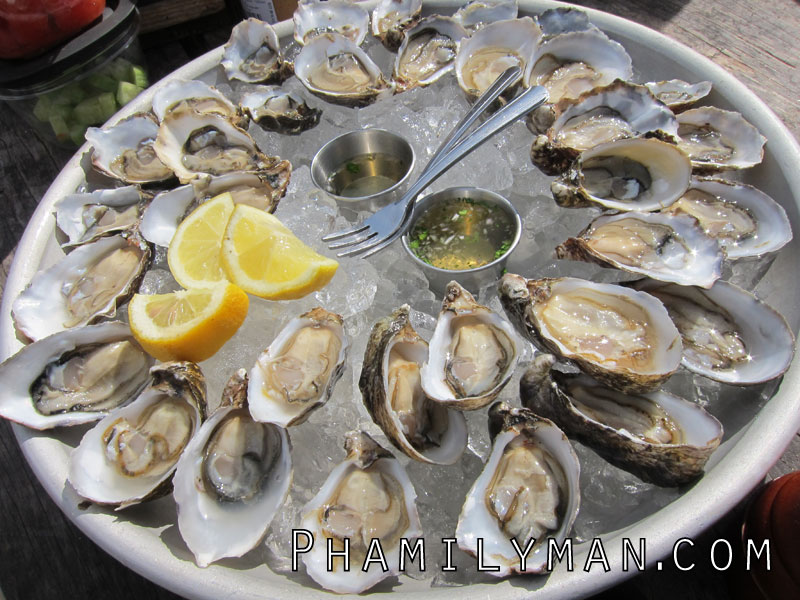 A lot of raw oysters. We went back for another dozen on our second round. Bring some Tabasco if you're into that. They provide plenty of lemons on request.