I'm a fairly busy guy. On work nights, I average about 5-6 hours of sleep a night. Not good. To stay awake for the better part of my early mornings, I started drinking coffee. Lots and lots of coffee.
I started out using a french press because I heard that it was probably the best way a person could make full-flavored and strong coffee at home. It was like rocket fuel in the morning, and I loved it! I just hated taking apart the filters from the plunger every time I needed to wash it. I sought to find an easier and more convenient way to make coffee in the morning.
I received a Keurig coffee maker as a wedding gift from a good friend I met in college. I appreciated it, but it spent most of its life boxed up in a cabinet in my garage. It was mostly due to its size and our limited counter-top space in the kitchen. I'm no tree-hugger, but I don't like to be wasteful either, so all the packaging that would eventually become trash really turned me off. I also cringed at the prices of the individual K-cup packs.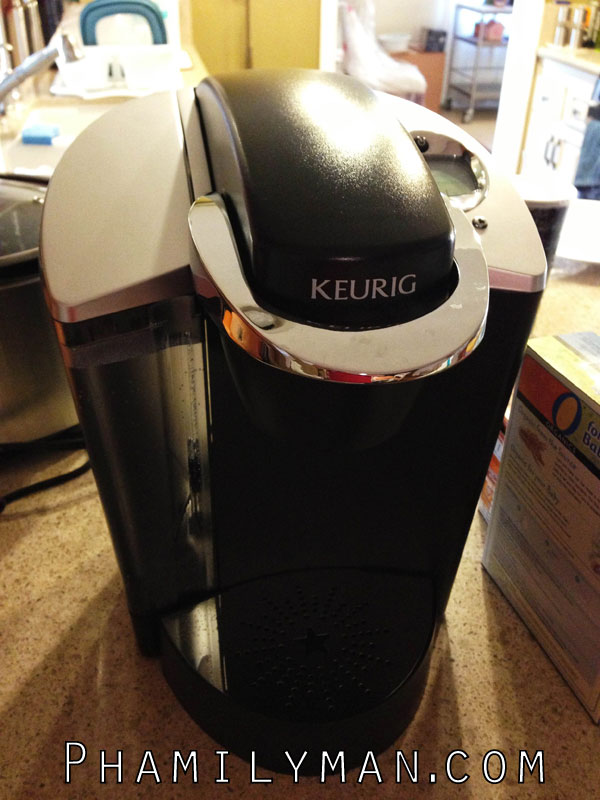 After talking to a few people who use the Keurig on a regular basis, my mind was changed. They all used the reusable filters and filled them with their own coffee and swore by the results. Based on their statements and reviews I found online, I withdrew the banishment order and made some room the for the Keurig B60 Special Edition Brewing System.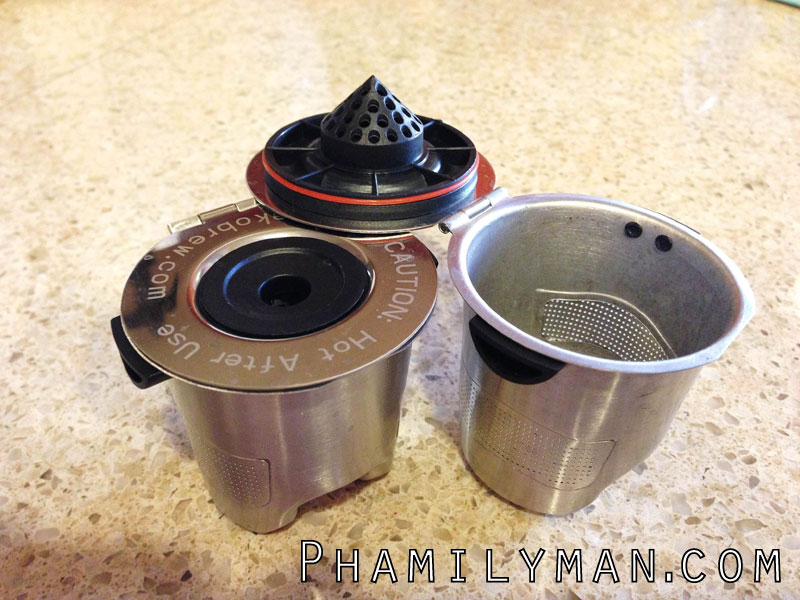 I went on Amazon and found the Ekobrew brand of reusable K-cups. They're the most popular brand and offer a plastic version, as well as a premium stainless steel version. After checking the reviews and discovering that the plastic K-cup hinges tend to separate over time, I shelled out the extra cash and got the stainless steel version. The build quality is quite nice and you can fit a little more than two tablespoons of coffee in each K-cup.
I buy whole beans from Costco and grind them myself with a coffee grinder. I tried the Jose's brand and was very pleased. Tried the Starbucks brand and hated it. The Coffee Bean brand was OK. Next up is the Kirkland brand. If that's not satisfying, I'll go back to the Jose's brand – which happens to also be the cheapest option.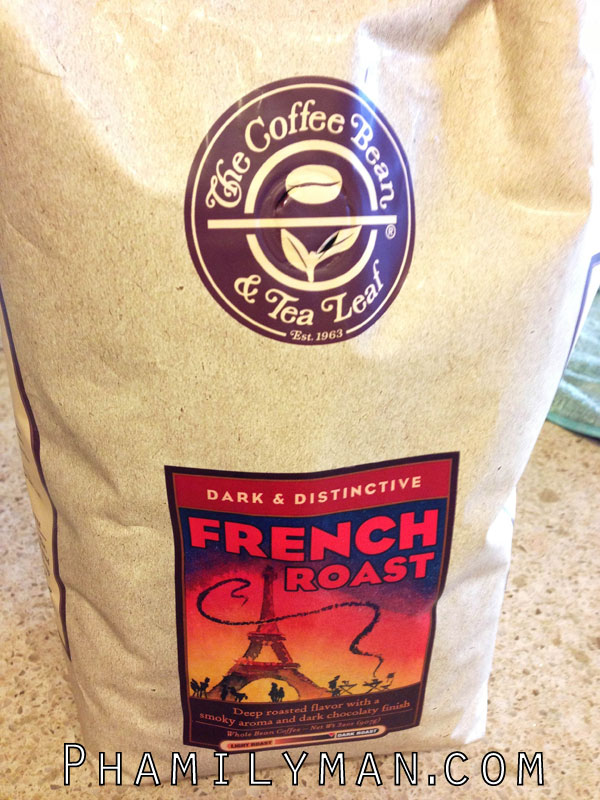 So what's the verdict? After giving it a shot for several months, I don't like it. I used to use 3 tablespoons of coffee in the french press and filled up my thermos for work in the morning. With the Keurig, I use almost 2 tablespoons in each K-cup (I can't fit more than that) and the coffee is very weak. Keep in mind I only brew dark roasts. I don't really get how the brew process works inside the Keurig, but you can physically see the coffee come out a dark and gradually get lighter and lighter.
The way the Keurig is set up, I can't even get my thermos underneath the machine. Even if I hold it at an angle and take the spill container out, it doesn't work. I have to brew it into a mug and then transfer the coffee into the thermos. I use two K-cups each time, so in hindsight I haven't had any time or convenience savings from the french press by using the Keurig.
I think I'll go to Costco and buy a regular coffee maker, whose footprint will take up as much space as the Keurig. I'll be able to brew stronger coffee and have an easy way to transfer to my thermos. Combined with the convenience of a brew delay, I'll have a lot of coffee ready for me each morning with minimal clean up.