Hawaiian food, a curious fusion of American and Asian food, is famous for its plate lunches consisting of rice, macaroni salad, and a portion of protein. Plate lunches are becoming so ubiquitous that chains like L&L are plentiful now on the mainland, making it easy to get a fix of BBQ chicken, short ribs, or katsu. You can even go to the supermarket and pick up a sack of King's Hawaiian Sweet Rolls, which go well with so many dishes.
I never even knew King's Hawaiian had a restaurant until one of my best friends invited me to an early dinner. The building, located in Torrance, adorned with movie-like posters of food porn on the the walls has an old feel to it. Walk inside and you'll be greeted by a large display case of treats from the bakery. Take a left and you'll be taken into the main dining area which resembles a Denny's kind of environment with an island theme. There's a counter near the kitchen and several sectioned areas for the tables and booths.
Service was a little slow, which may annoy some people, but it didn't really bother me. The worst part had to have been when I asked for a large mug or bowl with some hot water to warm up milk for the baby. She was hungry and quickly becoming very cranky, making it seem like forever until the waitress returned. Funny thing is when she returned, she brought only a tiny little bowl. You can always tell if someone isn't a parent.
King's Hawaiian Bakery & Restaurant – Torrance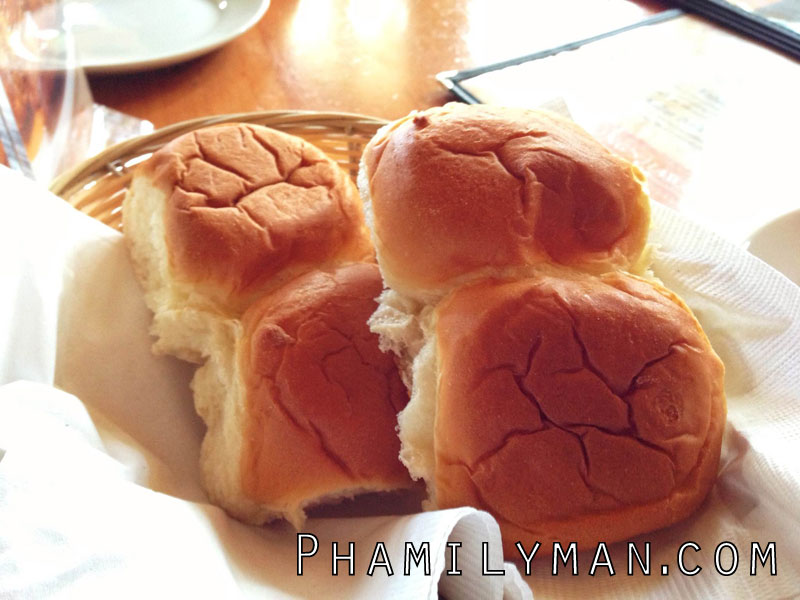 The famous King's Hawaiian Sweet Rolls. I'm not sure if they're fresh made at the restaurant or they just warm them up, but they were good as always.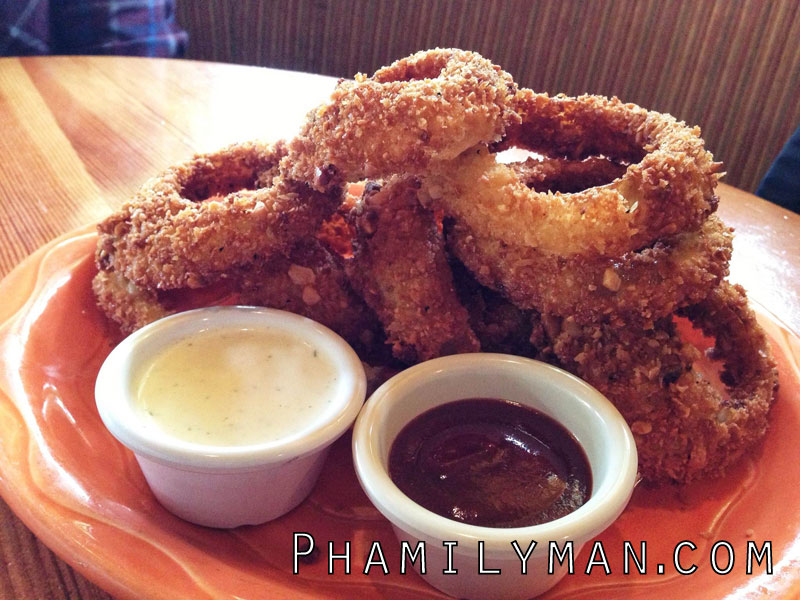 Giant Macnut Onion Rings. They're onion rings with crushed macadamia nuts in the batter. They add a great crunch and flavor. Perhaps the best onion rings I've ever had. They're served with barbecue and ranch sauce.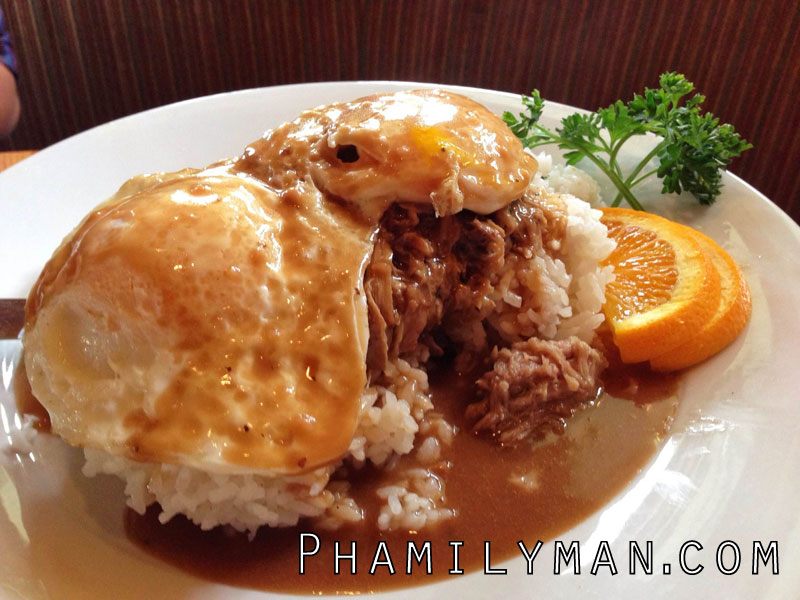 Kalua Pork Loco Moco Special. Rice topped with pork, topped with egg, topped with gravy. This is what my friend ordered, but I have to say that the Japanese style curry scares me a little.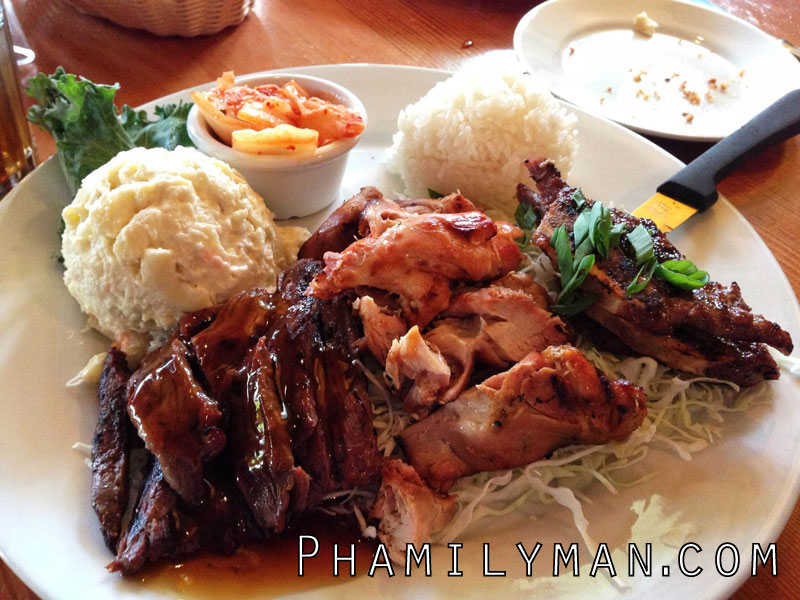 BBQ Combination Plate. A mix of Teriyaki Beef, Huli Chicken, and Kalbi Ribs served with rice, a little kimchi, and what I think is a macaroni and potato salad combo. I was really disappointed with the meal as all the meats were really dry. It tasted like it was all pre-made and was reheated to serve.
I got a chicken plate to-go for Jeannie and she complained of the same thing. In fact, the rolls went hard by the same night. I've only been the one time, so I think I would go back just to have the Macnut Onion Rings and to give the restaurant another try just to make sure my experience wasn't just a bad day. Otherwise, I'll stick with L&L and substitute the onion rings with an order of Spam Musubi.