Sometimes when you're hungry, you don't need anything fancy or special, you just want good down to earth food. Good thing that local chains like Kimmie's Coffee Cup exist.
Kimmie's is only open for breakfast and lunch. I usually go for breakfast, but I was doing some work around the house until late morning, I decided to just have a quick lunch with my wife so I could get back home and resume work.
Service can be a little spotty here because the waitresses aren't assigned tables or a particular section. They just cruise around the room and help whoever needs help. It can become annoying sometimes when you first get there because several people will come by and ask if you're ready to order, not realizing that you just sat down. However, everyone who works here is friendly and will get you anything you need. The coffee is good and the place feels homey.
Kimmie's Coffee Cup – Placentia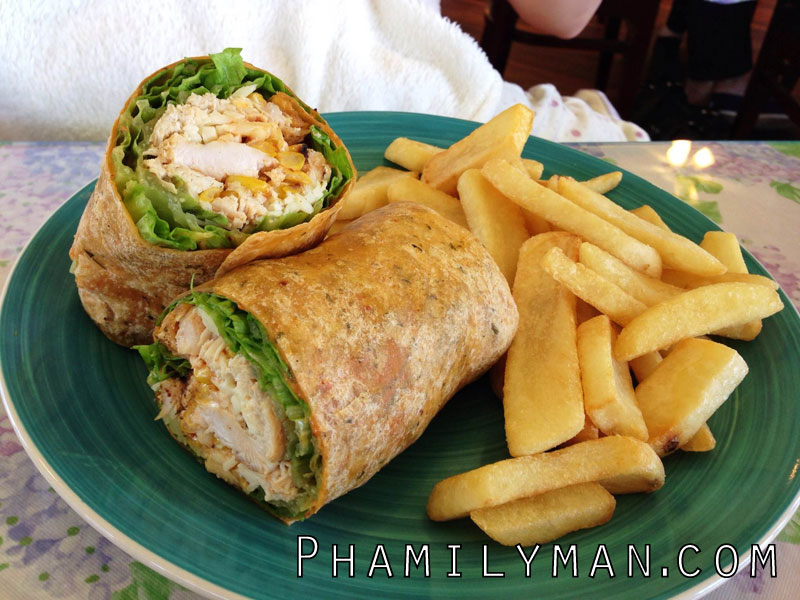 Chipotle Chicken Wrap with French Fries. The chicken wrap is delicious – a great substitute if you're looking for an alternative to a burger or a sandwich.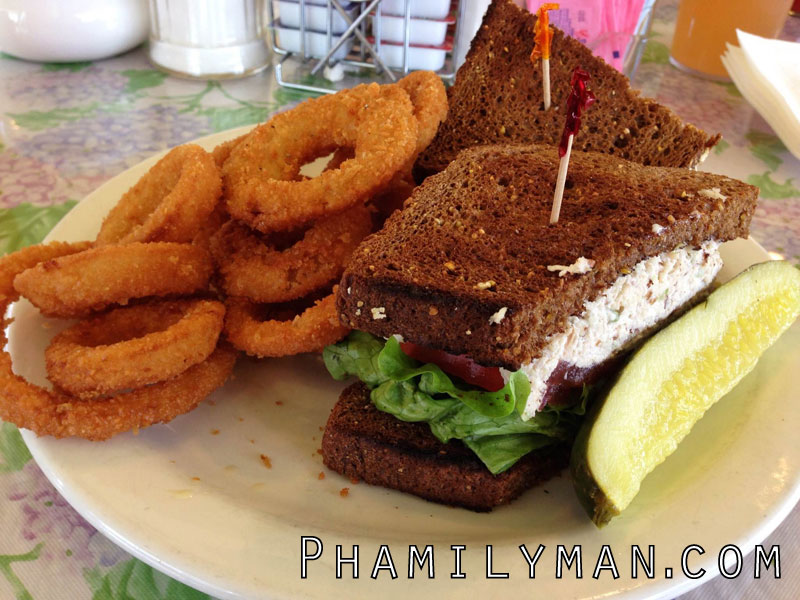 Chicken Salad Sandwich with Onion Rings. The chicken salad was a little dry for my taste, but it was probably healthier for me to have less mayo anyway.