It was the day of my brother's graduation and we didn't have much planned. After a leisurely morning getting ready, my brother drove us to Alameda for breakfast at a joint he found by pure accident.
As the name says, Little House Cafe is literally a house. What's awesome is that it's almost in the middle of nowhere. It's a little red house that's been converted to a restaurant in the midst of an industrial zone. If you didn't know already about it, or didn't get lost, you probably would never know that it exists.
When you walk in, there are a few small tables to the left and the kitchen and counter to the right. It was still really cold out, and there were no empty tables inside, so we had to sit in the patio area outside. Luckily, they had some space heater action going on so it wasn't unbearable.
The employees bring the food out to you, but the rest of it is self service. You grab your own utensils and water from a common area and bus your own plates. Not a big deal at all, but certainly not for those expecting a full service restaurant experience. This place is casual to the core and isn't a giant plate kind of breakfast, but certainly compensates with quality ingredients and great tasting food.
Like most other independent small restaurants in the Bay Area, pretty much all (if not all) the ingredients used to make your food is organic. I'm not the kind of guy where everything has to be organic, but a lot of flavors definitely pop here.
Little House Cafe – Alameda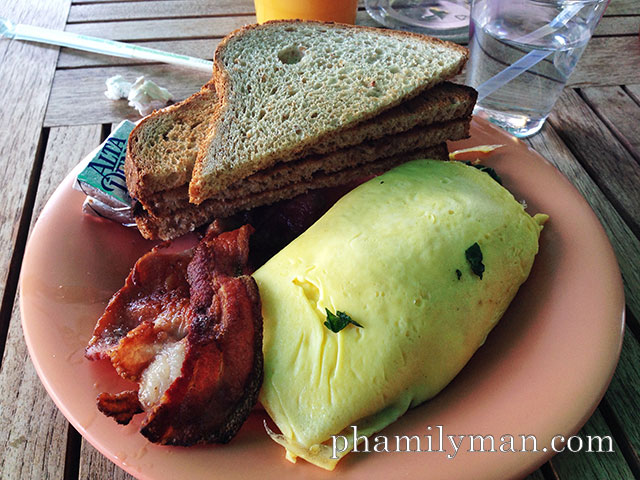 Omelette with Toast & Bacon. You can choose three items for the omelette. This one had ham, gruyere cheese, and spinach. I don't know if it was on purpose, but they gave me one crispy piece of bacon, and one that is cooked normally.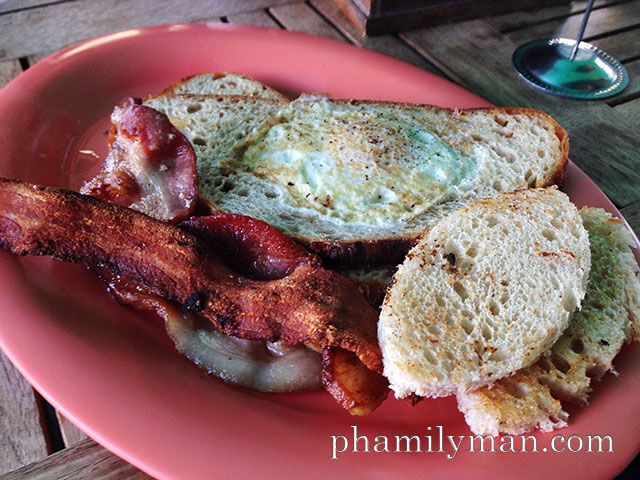 Popeyes & Bacon. So Popeyes are fried eggs nested inside of sourdough toast. You can see the pieces of bread that they cut out on the dish. Again, a crispy piece of bacon, and a regular piece. Interesting.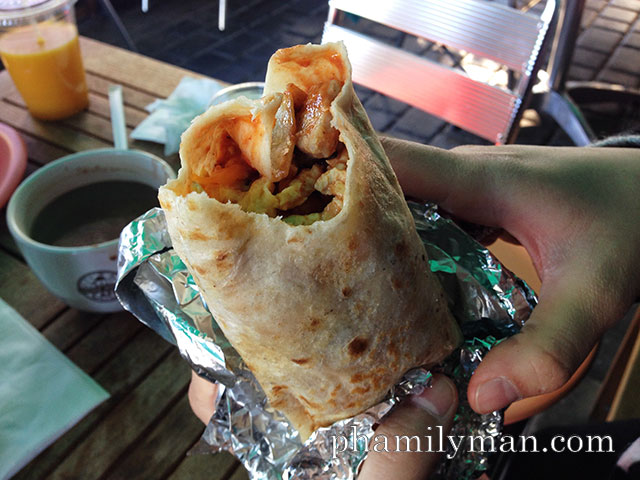 On-The-Go Burrito. It's organic eggs, cheese, and salsa – wrapped up in a tortilla.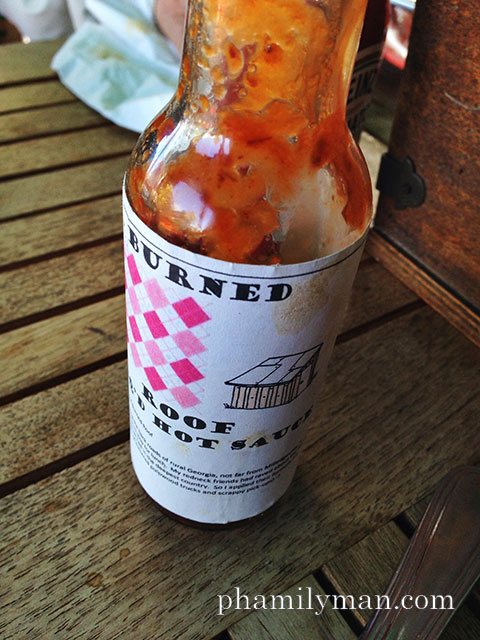 Burned Roof BBQ'd Hot Sauce. This hot sauce was inspired by rural Georgia. You can really only get it at Little House Cafe. I gotta say, it was pretty damn good.