The day after my brother's graduation, we went out to the city for a touristy good time. We originally planned to eat at a breakfast place just outside of Chinatown, but we had to go to Plan B after seeing the ridiculous line. We really couldn't wait since we had our daughter and our dad in tow.
We opted to have dim sum instead, knowing full well that there were plenty of tourist trap restaurants along Grant and Stockton. After finding an underground parking structure to put the car in, we referred to Yelp. The one we found with the most consistent reviews and that had the best looking food photos was just around the corner.
Good Mong Kok Bakery is a dim sum shop that has a large bus stop just right outside. There were people lined up outside waiting to get in to buy food to go, as there is no seating there. One of our tests for a good dim sum place is to watch for locals and seniors. If they're frequenting to the restaurant, it's a good sign.
Good Mong Kok passed the basic tests. Since there was barely any room in the narrow corridor just past the doorway, I opted to hang out and entertain Alyssa with my dad. Of course after Jeannie and my brother made it through the line, they emerged with a giant bag full of food. It was way more than the five of us could eat.
Anyway, since there was no where to eat and we wanted to get some food in our bellies right away, we found what we thought was a park on Google Maps to go to. Getting there on foot was easy, but it turned out to be a playground attached to some sort of school or Chinese day care center. The fence was locked up so we ended up eating on a concrete slab in the alleyway. It kind of reminded me of my childhood, which is weird and twisted in itself.
Good Mong Kok Bakery – San Francisco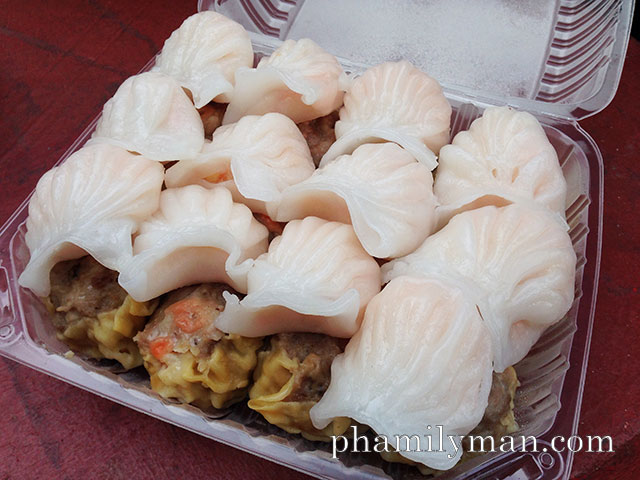 Don't let the photo fool you. These are gigantic sized pieces of Har Gow and Siu Mai. They were really delicious!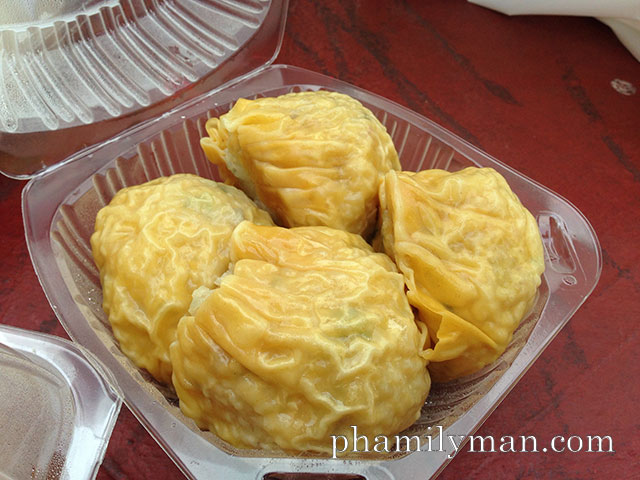 I don't know what this is called, as I have never seen it at any other dim sum restaurant before. But it's basically rice and other stuffing wrapped up in a thin tofu wrap. It was pretty good.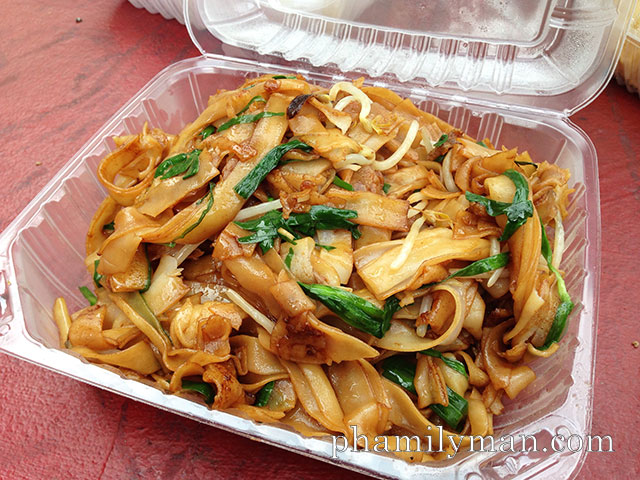 Chow Fun with no meat. Tasty!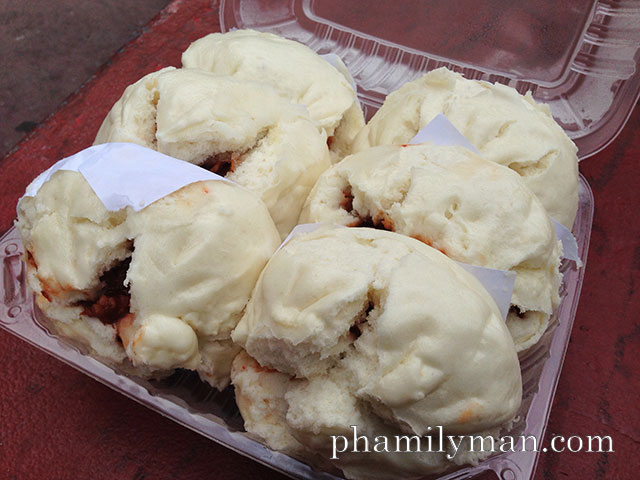 Gigantic Steamed BBQ Pork Bun. They were pretty good, but reminded me more of Banh Bao because the bun part was so thick.