After flaking on a friend to meet here some time ago (I cancelled at the last minute due to Alyssa being sick), we decided to try to meet again for breakfast. This time, my friend forgot about the date. It was probably karma coming back to bite me in the ass.
Since we were already here, we stayed for breakfast with the little one. I wasn't too happy with my breakfast choice while experimenting with something new, but I'll be back.
Flappy Jack's Pancake House – Orange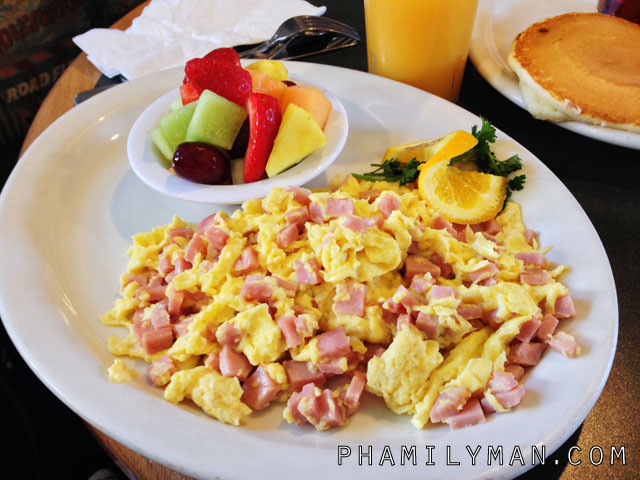 Diced Ham & Scrambled Eggs is on the early bird special menu. If you're not feeling too ravenous there are some good choices on the limited menu.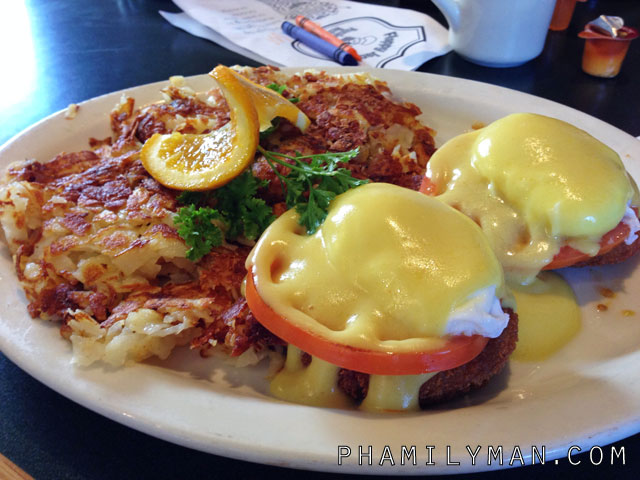 This Crab Cake Benedict was the first dish that I didn't like at Flappy's. The poached eggs were perfect, and the Hollandaise sauce was fine, but the crab cake tasted terrible. Sorry Flappy's, but you've got to rework this one.