So, we finally get to go to Supatra's on a weekend when they have live music. We were looking forward to hearing the guy who does such a great job with the covers he sings, but he wasn't there. We were really disappointed. However, shortly after we arrived, a girl came in and started setting up. At first, I thought she was just getting things ready for the regular guy (sorry, I don't know his name), but then she sat down at the keyboard and started singing. She was pretty good!
Anyways, food and service was good as always. We managed to control ourselves and only got three dishes. We usually order a ton of food using the justification of leftovers for lunch. If you like the food here, be sure to sign up for their email list. They always send out coupons and sometimes hold special events.
Supatra's Thai Bistro – Yorba Linda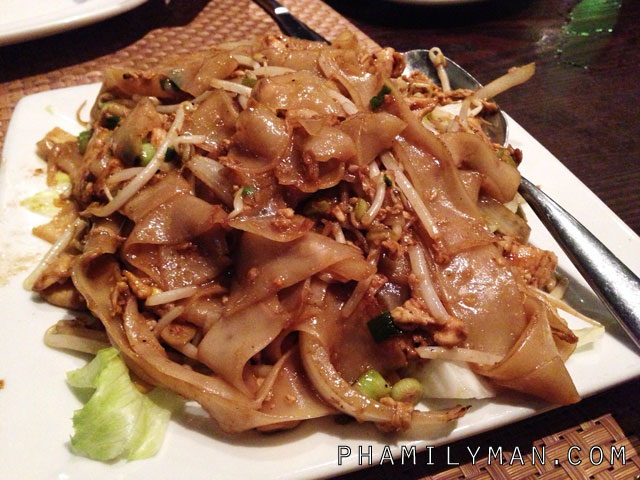 Gai Kua is flat rice noodles with chicken, bean sprouts, and peanuts. A good variation from Pad See-ew.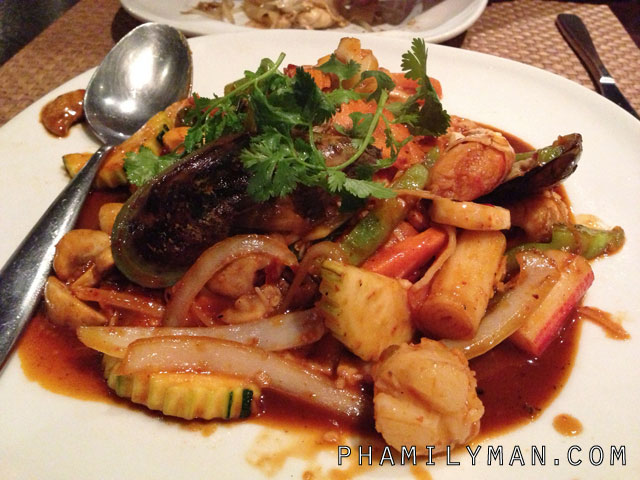 The Spicy Seafood Platter has shrimp, scallops, crab, and mussels. Pretty tasty!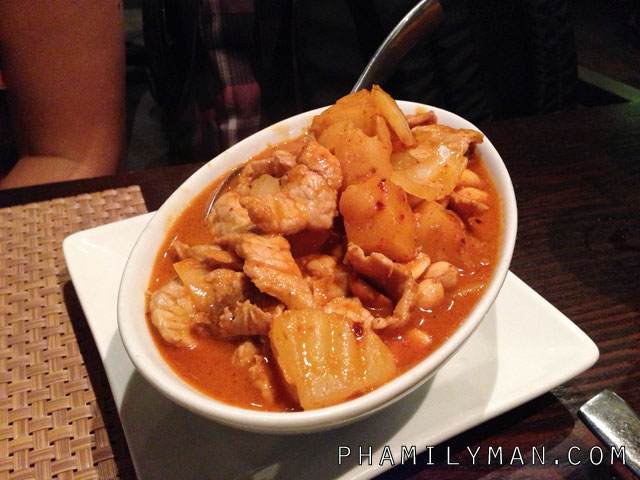 Masman Curry with pineapple chunks, potatoes, onions and peanuts. I think we ordered it with pork. I don't really care for the pineapple, but it's not overwhelming.