Like any other American family, sometimes we're just too damn busy to cook a proper meal. Sometimes dinner is an afterthought until it's time to eat.
Luckily, there are places like Pepz Pizza & Eatery who serve up good fast food. Hey, it's pizza and I like it. You should check it out and tell me if you like it too.
Pepz Pizza & Eatery – Yorba Linda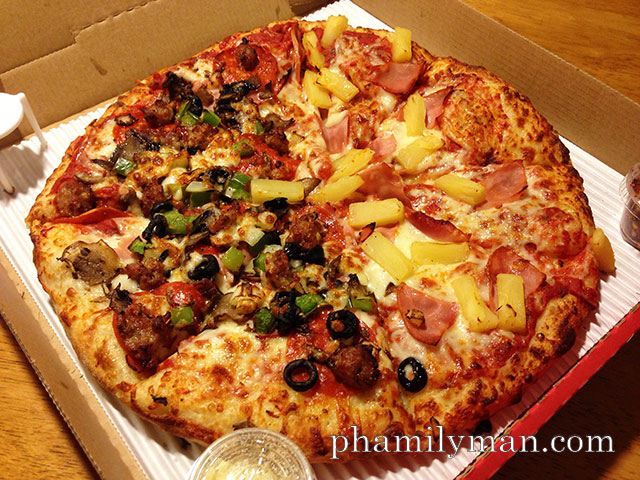 Half Special, Half Hawaiian Pizza. This pizza is pretty damn good and gives Porky's a run for the money.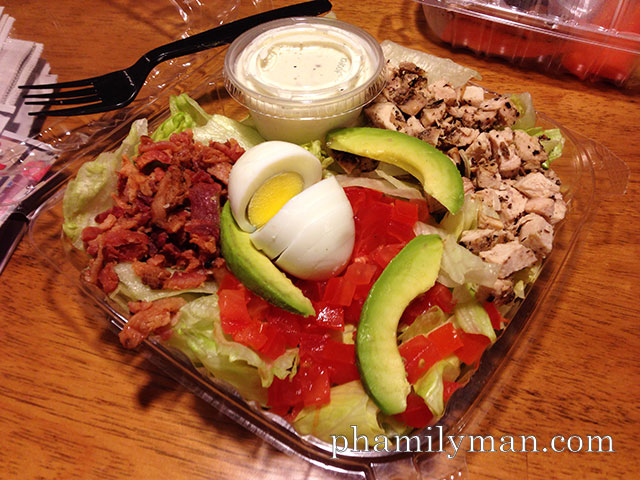 It's a simple Cobb Salad with a ton of chicken and bacon.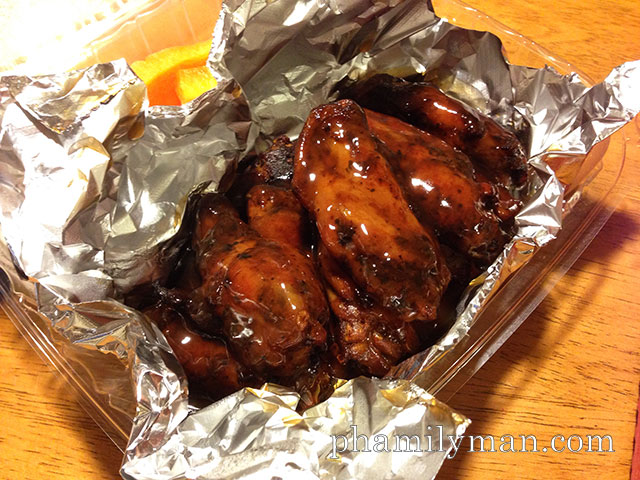 The translucent teriyaki sauce is a little scary looking, but these wings were pretty tasty.