The first Pieology I went to was in Fullerton, close to the school. I had seen pictures on Yelp and passed by dozens of times, but never knew where it was. We found it (right next to the KFC) and had a good meal.
This trip, we were actually planning to go eat at a Japanese place in Irvine. Not realizing what day of the week it was (most Japanese places are closed on Mondays in Orange County), we arrived to a dark storefront.
Alternative plans with friends led us to the Irvine Spectrum not too far away. The outdoor mall was packed with ultra-nerds who were attending the launch event of the latest Starcraft expansion pack from Blizzard. Anyhow, we ended up at Pieology.
Pieology is set up like Chipotle (Yuck!) where you walk in and all the items are laid out behind a glass case. The employees will make your pie with all the toppings you want. They hand it off to the "cook" who puts it in a giant stone oven. An expediter finalizes the order a few minutes later by putting on any "after bakes" toppings and shouts out your name for pick up. It's a pretty efficient operation.
Taste wise, it's OK. Can be a hit or miss depending on what you put on it. The best thing about the place is the way the pizza is cooked, it gives the thin pie a good crust, semi-reminiscent of a good pizza found in Italy. There are a lot of high ratings found on Yelp, with a few low ratings criticizing the favorable reviews. Just keep in mind that it's still a fast-food pizza costing only $7.50. Compare accordingly.
Pieology – Irvine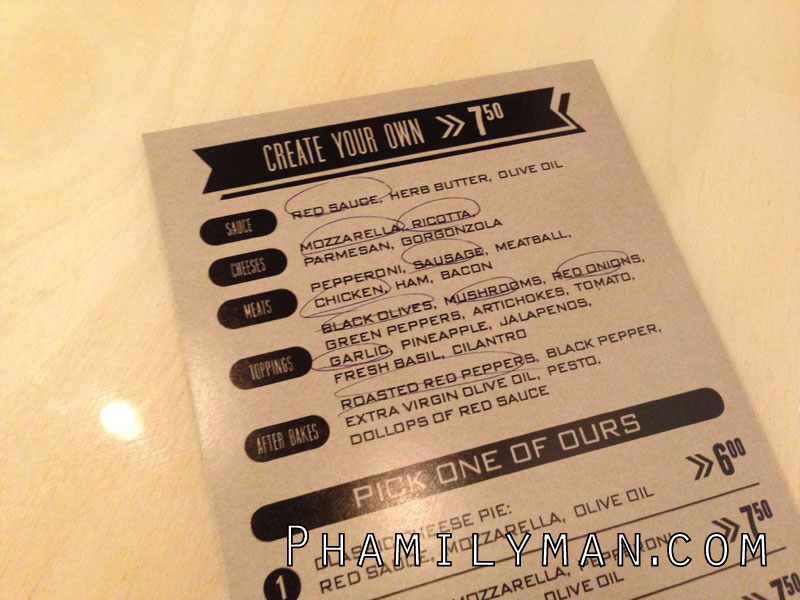 OK, so you don't really need a menu. I was holding Alyssa and entertaining her while we were table squatting, so I needed one to tell Jeannie what to order for me. But, you get the idea. You can get some standard menu picks or make your own. Either way, it all pretty much costs the same.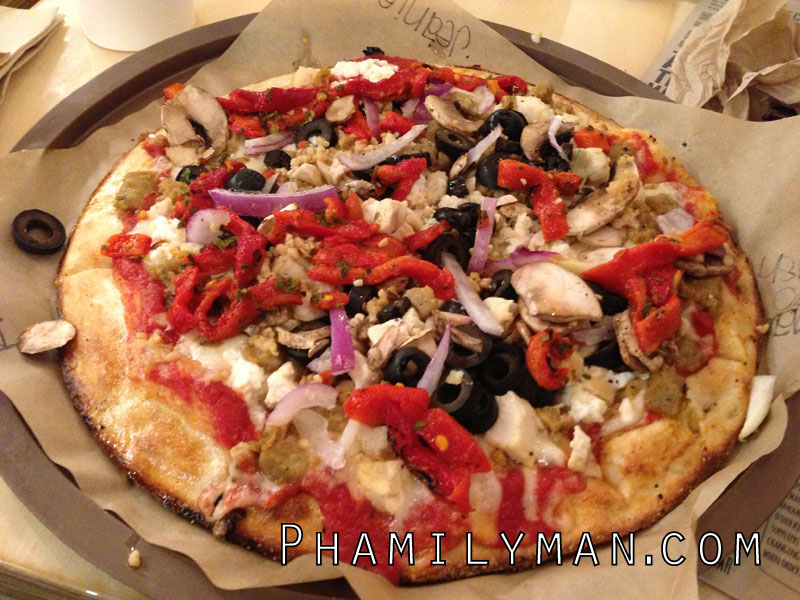 The toppings on this pie are all the ones circled in the picture of the menu. I'm thinking I overdid it. Next time I'm going for simple. Promise.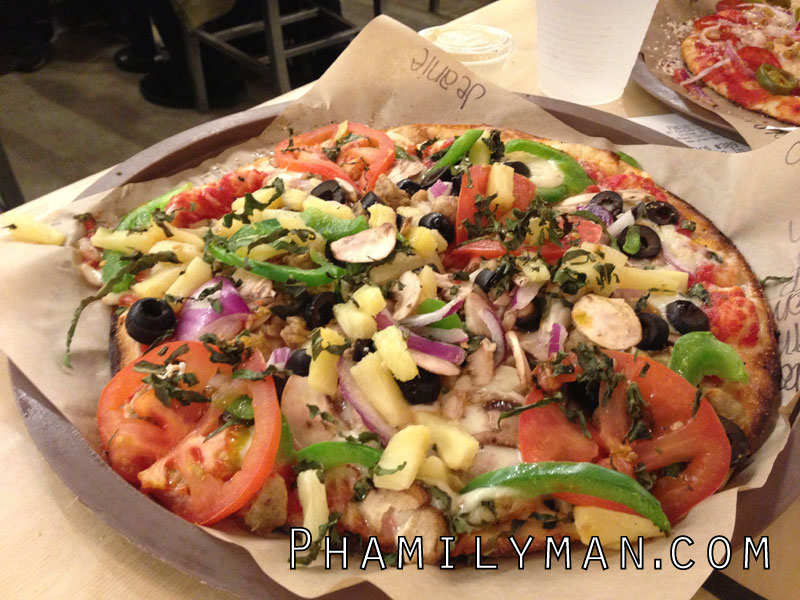 Jeannie wanted lots of veggies.