Yeah, we eat at Taiko a lot. That habit is not going to stop unless we end up moving very, very, very far away. Since I don't see that happening anytime soon. Here are some photos from a visit from a while back. I'm still trying to find time to catch up on a bunch of food photos I have taken since last year. Yikes!
Taiko Japanese Restaurant – Irvine
Cucumber Special. If you get a chance to sit at the sushi bar, it's a beautiful thing to watch the sushi chef's at Taiko carve a cucumber with such precision. This gigantic roll is filled with crab meat, asparagus, avocado, and masago. Squeeze a bit of lemon on it and don't even bother with the chopsticks. Just roll up your sleeves and use your hands.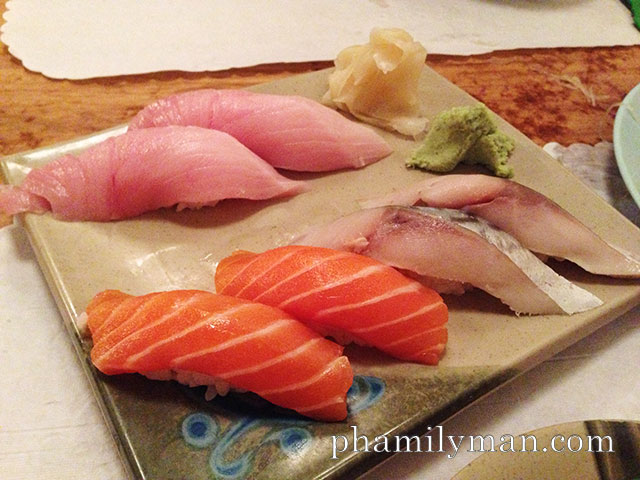 Various Nigiri. Yellowtail, Salmon, and Mackerel. Quality, quality fish. That's what keeps us coming back.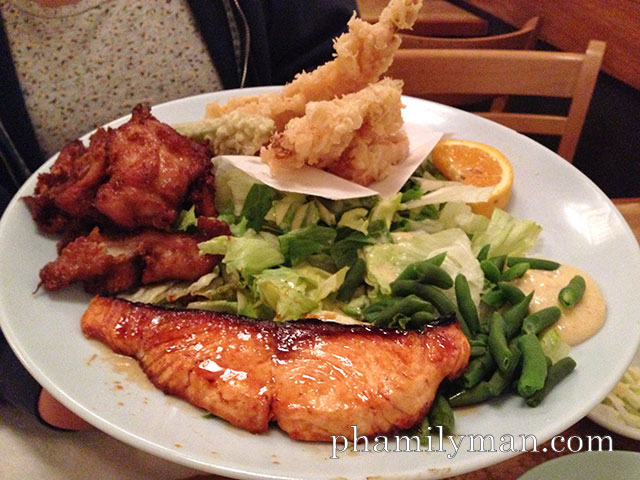 Salmon Teriyaki and Sesame Chicken Combination Dinner. We didn't use to order these kinds of cooked meals. But since we have to feed a kid, these are a standard add-on for us. The sesame chicken is really damn good.